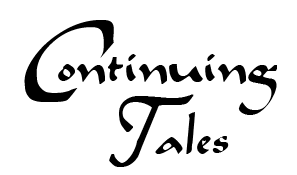 She waited for him in front of his flat one late Tuesday evening. How she found him, he did not know. How long she had waited, he did not care. Carefully side-stepping her slender frame, he opened the door to his so-called home and let them both in.
Making his way to the living-room with its front of windows, he turned on some dim lights as he went. Mere observation didn't give any of their thoughts or emotions away, as they were both very much in control of themselves. It was his nature to refrain from letting his face betray anything he felt. It was her vocation as a priestress that had taught her to never lose her poise.
Kunzite held up an almost empty bottle of expensive imported vodka, silently offering to fix her a drink. Unexpectedly, she accepted both the glass he handed her and a seat on his black leather couch. Everything in his flat was made out of either metal, glass or leather, giving it an air as unwelcoming as the one the Dark Kingdom had exuded a millenia ago. She wondered if this was yet another way of punishing himself.
This nightly meeting was forbidden for a myriad of reasons, although neither of them had or ever had anything less than honourable intentions. They were meeting as old acquaintances in a new world. But it was a secret that they would – one day in a future so far away that it wasn't even imaginable yet – take to their graves with their then no longer meaningful forms.
''She knows you're back.''
The words were spoken softly, and followed by a sip of the bitter liquid as if it could diminish the taste of desperation they had left in her mouth.
His reaction was barely even there. Other than closing his eyes for the briefest of seconds, he remained still as an ancient marble statue, oddly misplaced in this modern temple of cold anonymity. Weighing his words guardedly, he answered just as quietly as she had spoken, but a tinge of mournfulness tainted his clear voice.
''I will stay away.''
Gingerly setting the glass back on the coffee table, she arose gracefully and made her way to the door, her soft steps unheard, the words she was about to speak already booming in his mind.
''That's not what the fire tells me.''
Airmail
A Sailor Moon Story
by LovelyLytton
Part 11 of 42
<< Previous
Home
Next >>