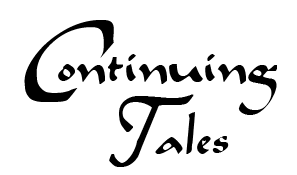 The next akuma they had to fight hit only a few days later in the early evening. It had been so unbelievably easy to vanquish that Marinette almost felt she would get a bad case of whiplash from the whole encounter considering how the previous ones had been hard and draining as of lately. Not that she would complain, though.
Adrien, on the other hand, was positively sulking. He had had a really hard time convincing his now-girlfriend to let him treat her to a long overdue proper date, and they had barely even made it out of the restaurant when they had heard the telltale screams announcing an akuma on the loose. Sighing in frustration as Marinette and he had taken shelter into a deserted alley to transform, he had pondered for a moment what it would take to bribe Hawkmoth into a single evening free of hero duties to enjoy some peaceful alone time with his lady.
As it turned out in the end, the perfect date Adrien had carefully planned had gone sour all thanks to an office worker badly dealing with an unexpected layoff. He had wished a little too hard to turn off his overwhelming inner turmoil and had made himself a perfect prospect for an akuma in the process. The newly unemployed man had then been wandering aimlessly around the streets like a zombie for about an hour, plainly calling himself Apathy and dulling people's emotions on sight. Both Ladybug and Chat Noir had been hit with his attack during the fight, but it hadn't been really effective on them or even remotely annoying. Even if their hearts didn't care anymore about defeating him or protecting their miraculouses whatsoever, their minds still were perfectly conscious about what was happening, and they managed without any real struggle to remain focused on getting the akuma despite their lack of motivation.
Since Apathy had proved far from being an aggressive akuma, tricking him and ripping the akumatized item, which ended up being his business tie, from around his neck had proved to be easier done than said for the first time in their superhero careers. Cataclysm wasn't even needed, and Ladybug had to invoke a lucky charm for the sole purpose of being able to release her cleansing spell, reactivating the dulled emotions inside the magically uncaring victims.
Still in a sour mood about their botched date, Chat Noir briefly glanced at his partner as she was releasing her spell, searching for a way to salvage their special night nonetheless. Seeing as she was on a timer and himself wasn't, the leather-clad hero quickly scooped his loved one into his arms without giving her time to protest and skillfully propelled them both into Paris' sky with his staff, holding her safely tucked against his chest. The leather-clad hero reached the top of the Eiffel Tower just as her transformation dropped, her face carefully hidden in the crook of his arm. He chuckled softly as she intently refused to move a single hair even once they had landed. "Everything's alright, princess, we're out of sight."
She looked tentatively around them, taking in their surroundings and snorting disbelievingly. "Really, kitty?"
He smiled sheepishly. "Well, tonight's fight has been surprisingly easy, and since I haven't used Cataclysm, I can still stay transformed for a little while. Thought we could make the most of it. The movie and the ice cream are definitely down the sewers, but I think we could still get the stargazing part of our date right, what do you think?"
Grinning openly, she nodded as she let him sit her on one of the larger beams carefully and watch him with shining blue eyes as he scooted close to her.
Chat nuzzled her neck as he caressed tenderly the side of her ribs with clawed fingers, making her shiver slightly under his touch. He instantly picked on it, pulling away from her worriedly. "Are you cold? Do you want me to get you home?"
Marinette smiled at him lovingly as she gently dug her fingers into his hair. "I'm shivering because I like it, Kitty."
He frowned slightly, which made her giggle out loud, but the smug grin that spread across his familiar features when the realization finally hit him melted her heart a little further.
---
Chat Noir suddenly felt lightheaded as he understood what she had truly meant. He breathed softly, feeling dumb, "Oh."
She wouldn't have to ask twice. Chat Noir went back to her skin, his lips connected with the sensitive crook of her neck, taking in her unique taste. His fingers brushed against her hip, her waist, coaxing that lovely shiver again from her and blissfully reveling in it. Marinette's skin felt hot and feverish under his caress through the cold leather of his gloves, she was answering each of his kisses with weak moans, breathy whispers of both his names over and over again as her fingers kept gently tugging on his hair. Her responsiveness to his touch emboldening him, he went up to take a drink of her lips as one hand tenderly cupped her cheek, his free arm safely locked around her waist. The kiss deepened almost instantly like he had thrown oil on the fire. She arched her body against his, moaning softly when his tongue shyly stroked hers, her palm resting above his heart as she laced her fingers through his blond locks with the other.
He hadn't planned this. He had only been hoping for a few kisses under the moonlight on their beloved Eiffel tower before safely bringing her home and kissing her goodnight as himself under the porch of her parents' bakery.
And yet there they were, passionately kissing atop the Eiffel tower, his clawed hands carefully sneaking under her shirt to rest on the bare soft skin of her back.
---
Their lips kept gliding together feverishly, moving in perfect sync up until Marinette suddenly became aware of a low thrum rumbling in his chest under her fingers splayed against the black leather. She giggled softly, breaking the kiss.
"Are-Are you purring?"
He flushed bright red and pulled a little further away from her. "I'm sorry, I can't control it."
Marinette reached for his cheek with her other hand, cupping it gently as the other lingered on his heart, basking in the new sensation. She whispered, her voice harsh and breathy, "I like it."
The purr grew louder and Chat closed his eyes, a content expression painted on his features. Lazily stroking his cheek with her thumb, Marinette placed a short kiss on his lips and rested her forehead against his. "Does it happen often?"
He leaned into her touch, gazing into her blue stare filled with curiosity. "No. I've come to realize it only happens when I'm totally relaxed. And perfectly happy."
She frowned a little, and Chat tenderly pushed a loose strand of hair behind her ear, the purr faltering. "I know what you're thinking, and stop right this second. It hasn't happened before with you because it only happens when I feel perfectly at ease. No lingering guilt, no lies nagging me, no aftermaths of an epic fight with the woman I'm madly in love with, no stress or pressure, no worries clouding my mind, no-"
She put a finger to his lips to hush him and smiled at him through heavy lidded eyes. "I get it. It makes sense."
He kissed her eagerly. "I love you, Mari."
She felt like no words were powerful enough to express how much she loved him back, so she acted.
---
Marinette kissed him again, a fiery, searing kiss that sent his skin ablaze. The message she attempted to get through him was crystal clear, and he took it all in. He took it all, her unfaltering love for him, her hopes for a future together that he wanted just as much if not more than her, the sense of security she had when she was by his side, the bliss of finally being together. He took it all, and he gave it back to her with every fiber of his being. The purr in his chest was soaring at full volume, and he didn't care anymore.
When they finally pulled apart, the moon was high in the sky and they both were breathless, flushed red and both of their hearts were erratic.
Unable to tame the blissful smile that danced on his lips, he placed a small peck on hers before sighing in their embrace. "I should take you home, it's getting late. Your dad's probably waiting for you."
She rested her head on his shoulder. "You know Plagg is going to give you a hard time about this, right?"
"Totally worth every second of his lecture."
Extending his baton, he pulled her safely in his arms again and swung them down the tower. Ducking behind one of the pillars he released the transformation, quickly shoving Plagg in his jacket's pocket to prevent any unaccounted-for onlooker from catching a glimpse of the weird creature. The little deity began whining loudly at the extended time Adrien had uselessly used his services, but instantly shut up once he stumbled upon a very fine piece of camembert hidden for him in the pocket.
Offering his arm to Marinette, Adrien smiled shyly. "Shall we, princess?"
She locked her arm into his and they fell into a comfortable stride toward the bakery. Neither of them bothered to comment on the fact it would have been way quicker and efficient for him to escort her home as his heroic self. They both wanted the moment to last as long as it could, both content in each other's company. The night was truly beautiful and they walked in silence for a few minutes. Marinette was the first to reluctantly break it. "Adrien?"
"Mmhmm?" He cast her a curious glance.
"I suppose hoping tonight's akuma was the remaining uncured one would only be wishful thinking on my part?"
His expression darkened visibly. "It would have truly been perfect, but sadly, it wasn't. The second one I fought alone was most definitely an aggressive one."
"Oh," he simply breathed as she stopped dead in her tracks.
The young man spun her around to face him, placing both of his hands on her shoulders. Cerulean blue met grassy green as he sighed. "For the last time, Mari, stop blaming yourself about this. I'm fine. We worked it out perfectly."
"Still-"
A silent scolding filled his gaze as he pulled her into a tight hug. Peppering little kisses into her hair, he whispered, "I love you, Mari. No matter how much the path to you was difficult, I'd take it again in a heartbeat if it meant being with you in the end."
The young woman leaned her head on his shoulder, lacing her arms around his waist. "Thanks, Adrien."
They resumed their way to the bakery, a comfortable silence falling between them, just to be once again broken by Marinette. "How was it?"
Adrien quirked an eyebrow. "What now?"
"The second akuma. If I know what to expect, we could try to guess how different it will be once he attacks again, and we'd have drafts of plans to rely on instead of just rushing in head first."
He squeezed her fingers gently with his free hand. "It was rather simple, but hard to tackle on my own. An aspirant astronaut had failed the entry tests. Wanted my miraculous, was upset because you weren't around to grab yours as well, and kept throwing shooting stars everywhere."
"Ugh. I hate the ones that throw things. They're the worst."
Adrien laughed softly as they reached her doorstep. "Could it be my lady is more of a melee fighter despite her ranged weapon?"
She cringed. "You're the worst dork I know."
"But I'm adorkable."
At that she laughed heartily. "I walked right into that one, didn't I?"
"Certainly did. Come here."
He hugged her one last time, placing a chaste kiss on her slightly parted lips. "Sweet dreams, princess."
"Be safe, Adrien. Goodnight."
The bakery's door opened wide, right on cue, Tom peeking his head out.
"I knew I heard voices! How was your date, kids?"
Adrien smiled as Marinette hugged her dad.
"Great! Adrien treated me to dinner and movie, and then we walked all through Paris, talking about just everything."
The huge man hugged his daughter back, and waved cheerfully at the young man still standing on the sidewalk. "Come on in son, it's getting late."
Stunned, Adrien stumbled, "I-I was thinking of heading home actually, Tom. I wouldn't want to be a butter. "
"Nice one kid! However, it's way too late to wander out there all by yourself Adrien. Come on you two, go to bed, I have a bakery to run in a few hours."
---
That night, before they both finally drifted into a dreamless slumber, Marinette teased Adrien non-stop about how the all-mighty Chat Noir had been coaxed by his girlfriend's father to sleepover for the sake of his very own safety. He laughed heartily at the teases, a faint but definitely there purr rumbling in his chest when Marinette curled up against him sleepily.
They'd worry about shooting stars later.