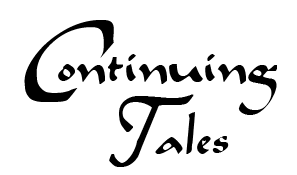 Miss Granger,
While I must admit that I was mildly interested in discovering that you had received the prestigious honor of studying at a internationally recognized institution for the healing arts, I must express my doubt upon receiving the news. Really, are the Americans so bereft of talent on their own two continents that they must dredge among the mediocre students of Europe in order to fill their halls? Although I realize that you have always managed to earn flatteringly high marks, I cannot believe that your insufferable personality did not lose you such an apprenticeship.
I know for certain that I'd never put up with the likes of you as an apprentice.
Obviously those Americans are more patient with irritating young apprentices than I myself am. Of course, there is something inherently irritating in Americans of all nationalities, so perhaps they see you and your vexing ways as kindred to their own. I'm still unsure for whom I feel for sorry -- you or the Peruvians.
Since you should have no reason to bother me with questions about potions and since you are now at a distance which can conceivably be called such, I expect to be left in peace and to never see an owl bearing the crest of Trinity -- or the Nazca Institute -- again. Someone with an ounce of tact and discernment in their body would realize that this paragraph is nothing if not a decided entreaty for you to cease and desist in all further contact. Despite the threat in your last letter, I beg you to reconsider.
Of course, since you lack both, I shall expect to hear from you directly, although in less expediency than I've become accustomed. Please excuse the lack of sadness on that point.
SS
PS - The short of it is this: well done, Miss Granger and have a pleasant stay in the tropics.
----
Professor Snape,
If I hadn't become accustomed with the tone which you think is wit (but which is rather brutal sarcasm) I might have been less than thrilled (read: incensed) for your well-wishing. However I've learned much in the last year of our correspondence -- enough, at least, to realize that you're genuinely happy for me. So, thank you for your warm words.
And do not worry; I have no plans to stop writing you, even if the distance is a bit more than it's been in the past. I'd never entertained the idea of ceasing my letters, but I'd most certainly never do so after Remus told me how much he knows that you've enjoyed our correspondence.
The distance, by the way, is something like 10,000 kilometers. I can't imagine how an owl would travel such a distance and while I've seen and heard tales of people using tropical birds instead, I still don't think a poor nocturnal owl would manage it without some major difficulties en route. I, however, employ no owls, at least not until around Iceland, that is. There's a sort of North American wizarding postal service which uses Floo-like connections to move mail great distances. I'm sure owls all over the Western Hemisphere rejoice at such innovations.
Sincerely,
HG
PS - Nazca isn't actually the tropics, per se. It's on the pampa which is much more arid than "the tropics" implied.
----
Miss Granger,
I should have realized: make a few conversational remarks and the too-clever-for-her-own-good Hermione Granger will turn them into reasons to showcase her brilliance. I'll refrain from putting into words my joy at your lecture on the location and climate of the Peruvian wilds. Oh, pardon me -- the pampa.
However, in reining in my thoughts on that subject, I have an ulterior motive. I will only warn you once, Miss Granger, that making mention of undesirables such as Remus Lupin will only strengthen my resolve to stop wasting my time in correspondence with you. I must admit that I'm rather at a loss as why I've continued as long as I have. Perhaps there is more truth to the rumors that I'm slowly losing my mind than I originally thought.
My time is precious and so I must close.
SS
----
Professor Snape,
I just realized that you so rarely write my first name that it looked foreign to see it in your letter. I must admit that you write it very well. I particularly like the flourish on the "H." Very calligraphic, Professor.
There is nothing undesirable about Remus in any sense of the word. Just because you're mortified that I'm no longer under the delusion that you dislike me, there is no excuse for abusing Remus when he cannot -- and, most likely, would not -- defend himself.
Admit it, Professor: you enjoy our correspondence as much as I do.
Have you heard anything more from your cousin Olivia in Greece? Yesterday, a glimpse of a local herder brought me in mind of your anecdote about she and the Muggle goat herder; I can't help but be reminded of another story that I heard from a former classmate of mine at Trinity -- she spent some time in Crete over Christmas last year and I cannot help but entertain the horrible notion that your cousin is the same witch of which my friend spoke. Somehow, the idea that it was a cousin of yours fits Maureen's descriptions perfectly. Eerily so.
Speaking of Christmas, that will be the first chance I have to visit home, a fact that my mother bemoans forcefully and often in her letters. Of course, she's been writing similar sentiments since I was in my second year at Hogwarts, so I'm hardly unused to her objections. But I wouldn't dream of staying here over the Christmas holidays and not only because nothing short of death would stop my mother from coming to Peru herself and dragging me home, anti-Muggle wards be damned. Just before I left for South America, I received a letter from Wyatt -- or, Mr. Hartford, as you probably remember him -- and his fiancée, Victoria, whom I met at Midsummer. They've planned for a winter wedding and I've been invited. I'm very excited about attending -- I've never been to a real wizard wedding.
Perhaps I should write Wyatt and have him send you an invitation? I do think that I remember the pair of you got on well enough at Midsummer.
Sincerely,
HG
----
Miss Granger,
I can only imagine what kind of meeting your friend might have had with my cousin. She has always been the wildest among the family, mostly likely stemming from the fact that she was orphaned in the same war which orphaned your Mr. Potter. Unlike your friend, however, Olivia had a doting paternal grandfather to indulge her every whim and wish. From what the headmaster has told me of Potter's Muggle relatives, I've gathered that they were not the indulgent kind.
Olivia, from her last owl, is in good health and in characteristic form; she's left off of her time in Greece -- without marriage to a goat herder, thank god -- and is now making her way through a tour of Mediterranean, one that has landed her in Spain. Granada, I believe. Actually, I'm sure quite of it, now that I write of it. She told me in her last letter that she'd stayed in one of the wizarding establishments there, an old estate which was briefly the residence of Princess Nadir'ah, a name with which you are most likely very familiar since I doubt that you've forgotten much about your experience with the hayam. According to Olivia, the locals play up the story quite a bit, using it as a theme for the old Moorish palace in order to lure starry-eyed newlyweds into spending exuberant amounts of galleons to honeymoon there. It's so pervasive that even the Muggles in the area have an inkling of Nadir'ah's story, so much so that she's been transfigured into a ghost tale told in connection with strange feline creatures Muggles sometimes see in the area. Though Olivia has seen none of them, I suspect that the Muggles are being tricked by a small family of wild kneazles into believing such tales -- not that it's terribly difficult to confuse Muggles, gullible and oblivious as they are.
Please do me no favors where Mr. Hartford's wedding is concerned. Unlike you, I have attended a great many weddings in my lifetime and have no desire to attend another one. They are long, boring affairs with little to recommend them. I'd suggest you not waste your time by attending, but I have little doubt that'd you follow such advice.
Life here at Hogwarts, as you might have surmised from the banality of my comments, is relatively serene, or as serene as it can be with the prospect of being overfilled with noisy, bothersome children looming ominously in the near future. In a figurative sense, things have been quiet, a fact for which the entire staff is grateful. Of course, I have noticed that ever since your class has passed through the hallowed halls for the final time, such quietude has multiplied -- even during the most disruptive times of the year. A coincidence? I think not.
I hope you continue to enjoy good health in the backwater of civilization.
SS
----
Professor Snape,
It sounds as if your cousin is having a marvelous time and I hope she enjoys Spain. Though I've visited France and Italy, I've never had the chance to holiday in Spain. I plan to return to Italy as soon as possible -- my grandmother has been begging me to visit ever since I left Hogwarts. I do, however, resent the opinion that Muggles are easily confused, sir. Yes, Muggles are out of their depth when it comes to things magical, but I am quite certain that you -- and most other pureblood wizards -- would be completely baffled by all things technological. It's enough to make me want to take you Muggle London and watch you try to grope your way through without magic. The memories would amuse me for years to come, I'd wager.
I'm happy to hear that things are going well at Hogwarts. In fact, things seem to be quiet all over Britain and I'm still not certain if that's a good sign or a bad one. Sometimes, I feel so disconnected from -- everything -- here in Peru that I regret having decided to come, but then I remember how much I'm learning and I'm glad of it. Although Harry finds it difficult to believe that I can be happy wherever it's is true, we do not rely much on learning simply through books; it is very much a hands-on apprenticeship and I have been thrust into action since my first full day.
At first, it was difficult, going so completely from class work to case work but I appreciate the experience. I feel more satisfied at the end of one day here than I ever did after finishing a term at Trinity and I'm learning a great deal besides.
Through some coincidence and some deliberation, I have been landed with a werewolf as my one of my full-time patients. It seems as if prejudice against them is as strong in the Americas as it is in Europe and none of the other new apprentices were willing to take on the case. Once Profesora learned that I was not afraid or repulsed by the prospect -- helped by the fact that I am the only Animagus among the healers -- I have come to be the main caregiver for a village boy of five years old, named Manuelito, who was recently bitten by a werewolf, one killed that same night by the boy's older brother. He, as you might guess, imbibes the Wolfsbane Potion, and I have been tutored in its creation by the institute's Potions expert. It is an extremely difficult potion and I again admire your skill in brewing it. I have little hope to be proficient in its creation any time soon.
Other than the utterly adorable Manuelito, I spend a great deal of my day working with short-term patients and I've assisted the trained healers in dozens of everyday magical maladies as well as some nastier accident clean-ups and a few duels-gone-badly. I think that I've learned more in the short time I've been here than I ever did about mediwizardry from any book or theoretical course, which I guess is the point of it. Like Harry, I find it difficult to believe that I can love a life where books are not the main focus of learning.
Not that I don't have books -- I still spend most of my free evenings either reading medical books or writing these letters, so it's not as if I've abandoned books entirely. Still, it's nice to feel as if I can trust my own instincts without needing to consult the books first.
I had this letter aside with intentions of finishing it in the morning, but my sleep was interrupted tonight by a very strange thing -- singing and guitar playing. It appears that my bungalow-mate's betrothed decided to surprise her for her birthday with a visit -- and he brought a mariachi band with him! Marisol, my bungalow-mate, tells me that it's a traditional serenata and that it's supposed to wake the whole house at ungodly hours. As I write, she's beaming at her Carlos as she serves everyone, myself and the band included, coffee and sweet rolls.
Well, at least the interruption gave me a chance to finish this letter even if I'll never be able to keep my eyes open in the morning. I know you'd be dreadfully disappointed if you had to wait too long for one to arrive.
Sincerely,
HG
----
Miss Granger,
I'm sorry that I've not had the time to answer your last letter but there was an attack two days ago -- three different homes targeted in one night, leaving two dead among the three families. It has had a devastating effect on the general sanity of the community and to say that the populace has degenerated into hysteria would be a gross understatement. After so long a time with nothing but petty acts of sabotage, many had been lulled into a false sense of security.
I, however, was not and, as you said in one of your earlier letters, the earlier calm had begun to make me uneasy. I now understand why.
I don't know if you'll already know of the attack by the time this reaches you but I wanted to assure you that none of the three households targeted were the Weasleys'. I know that you are close to the family. Enclosed with this letter I have sent a clipping about the attacks that ran in the Prophet. As erroneous as they have tendency to be, the broadest facts of the article are correct.
It is a sad reminder of the dangerous times in which we live. Sometimes, in the moments of brief respite from them, it is easy to forget the darkness which surrounds us.
SS
PS - At times such as these, I'm very glad that you are a safe 10,000 kilometers away.
----
Professor Snape,
Thank you for your letter and the clipping. A small article on the attacks did make one of the internationally-inclined newspaper available here in Nazca but there were none of the detail of Prophet one. You're right, of course -- it is easy to forget, especially here, so far away from it all. The distance doesn't stop me from worrying about the people I care about: Harry, Ron, all the Weasleys, Remus.and you. I worry great deal about my parents, too, though they can't really appreciate the danger surrounding them. Despite everything they have seen and experienced in regard to the wizarding world, it still isn't quite real for them.
I've noticed that we rarely mention in the war in these letters as well, although I'm sure that it is as constant in your mind as it is mine. I do hear about the war, of course but mostly in letters from Harry and Ginny or from the bit of mail I've received from Remus. Occasionally, as I've mentioned, the local paper will carry a tiny piece about the "disruptive troubles in the UK" but wizards and witches here are largely ignorant of what the British wizarding community is facing. At least at Trinity, most people knew of Voldemort; but here, phrases such as You-Know-Who and He-Who-Must-Not-Be-Named are nothing more than casual expressions.
I still feel a bit guilty, sometimes, when I read a letter from Ginny or Harry and hear about what they're facing back home and compare it to what is happening here. Not that it's a picnic for us here -- there's sickness and death and pain but it somehow seems more natural when it's disease that causes them and not the sick and twisted designs of a mad man.
Did I ever tell you why I decided not to follow Harry and Ron into the Auror program? I seriously considered it, at one time. But after having faced the dangers we did in our sixth year, I knew that I was not made for battle. Defense, yes. But, battle? No. I don't think I could ever live with myself if I ever took a life, even in defense of my own. That must sound horribly naïve and childish to you, but it's how I feel.
I hate to end on such a depressing note but it's very late and I'll be up all night tomorrow so I must get some sleep. Full moon, you know, and Manuelito depends on me for company.
Take care of yourself.
Sincerely,
Hermione
----
My dearest niece,
I have to admit that I was surprised to get a letter from you. Since it was summer, I would have suspected that you would simply call me and not bother with stamps and international postal services and all that. So, I called you -- only to find out that you've moved to Peru! Your mother, I take it, wasn't happy about the decision? She seemed quite determined to blame me for being a bad influence on you and I haven't seen you in person since you came to visit me in France all those summers ago. I don't know what she was talking about. You didn't tell her about the lingerie, did you?
Before I discuss the interesting topic of your letter, I must say that I'm extremely proud of you for going to Peru. Really, I am! And not just because your mother hates the idea. Young people need to expand their horizons and nothing does that better than travel. I'm glad to see that you've done something, especially since it's something Carolina said you were quite forceful about. Life is to be enjoyed, cara. Have a smashing time!
Now, about your "problem" -- no wonder your mother is under the impression that I've been corrupting you! It sounds like a problem that I've encountered a few times in my life. As you might remember, your nonna has never been very pleased with the men in my life. So, you've fallen in love with a man you think is wildly inappropriate and you don't know what to do about it, hm? I can see why you didn't want to call me and risk the slightest chance that Carolina would overhear this conversation. Don't worry -- I didn't even mention the letter to her.
As for advice, Hermione, I'm not sure what to tell you. It seemed obvious to me from your letter that you're afraid to tell this mystery man how you feel. (By the way, you never said why you thought he was inappropriate...) And the only advice that I could give you which is different from what you've been doing (that being, nothing) is to tell you to go for it.
So that's my advice, love -- tell him how you feel. I know that sounds terribly difficult but, in the end, it's the only thing you can do. Either tell him and see if he wants to be inappropriate with you or get over him and move on. Tried that second one, haven't you? And it didn't work, did it? You've got it bad, cara.
I don't see why you're so worried about rejection either. It's obvious he's interested in you or else he wouldn't keep writing you or buying you gifts. For heaven's sakes, girl, didn't your mother teach you anything about men? They don't buy jewelry lightly and certainly not for platonic friends and associates.
Notice that I haven't even addressed the fact that you seem to be convinced that this man is inappropriate choice for you because I don't think he is. Hermione, love, with the exception of your tightass mother, you are the most upright person I know. I don't think for a minute that if you can love this man that he's so terrible. I think you're just too worried about what others are going to think. And, when it comes to your love life, you can't do that.
If I had done that, I never would have been married either time.
If he makes you happy and you make him happy, then all's well in the world. So, tell him how you feel and put that Christmas present to good use, okay?
all my love,
Sophia
----
Hermione,
Have we told you how much Maureen and I miss you here at Trinity? We do! With you and Wyatt gone, it just isn't the same around here. For one, Maureen is driving me crazy because she has no else to bother now. Well, that's not true. It seems that she and Craig have actually become pretty good friends. And while he's not here as often as he was last term, he still shows up at least once a week.
Personally, I think it's a bit weird but no one has asked me.
Oh, Maureen (who is now reading over my shoulder and complaining about the Craig comments) says hello and wants to asked you -- I quote -- "who in the hell are you so hung up on?"
See, what I said? She and Craig. Weird.
Don't pay her any attention. I think she's had a little too much caffeine today. She's got a huge project due in the one Muggle class she's taking this term and she's been awake for two days straight, trying to find somewhere she can type it up on a Muggle computer.
No, I don't feel sorry for you, Maureen. Go away.
How are you liking Peru? I know it must be hard work, actually working all day with patients and potions and all. Have you had any time to look around Nazca, maybe see the geoglyphs? I bet they're impressive from a good broom height. Just don't work too hard! I know how you are and without us (especially Maureen) to drag you away to have a bit of fun, I doubt you take one minute of rest for yourself. Bad girl, if you don't!
Speaking of Wyatt, did you receive your invitation to his wedding? He told me that he ran into you at the Hogsmeade Midsummer festival and you finally had a chance to meet Victoria. She's very nice, don't you think? And she and Wyatt are so much in love -- it's very cute to see them fawning over each other. I can't wait for the wedding. I've already picked out the perfect gift. Because of the wedding, Maureen and I will probably be staying in Britain for all of winter break. Hopefully, we'll be able to get together before you head back to Peru.
best wishes,
Elena (& Maureen)
----
Miss Granger,
I'm sorry that I was not able to reply to your last missive in a more timely manner and I must also apologize that this owl will not be very long. Something has occurred that requires my immediate attention and I will be leaving Hogwarts for an indefinite period of time. Communication while on my -- sabbatical -- will be impossible.
I hope to return to Hogwarts before Halloween, but even that is not assured.
While I can give you no more details than that, I wanted to let you know. I promise to write you again once I am able.
Your servant,
SS
----
Hermione,
I'm sorry that I can't give you much information because I was afraid to simply come out and ask someone. How was I supposed to explain a sudden interest in Snape's business? Anyway, I found out from Professor Lupin that Snape did, indeed, leave Hogwarts and no one has seen him since. He was a bit vague on whether it was for specific Order business but he implied that it was for the Cause, although I'm not sure of the difference. Snape's even been replaced at Hogwarts with a new potions professor and Professor Sinistra has taken over Head of Slytherin duties. The last time that anybody will admit to having seen or heard from him was weeks ago, right about the same time he must have sent your letter. Nobody knows anything else about him.
I'm sorry, Hermione.
Love,
Ginny
-----
Hermione sighed and gently replaced Ginny's last letter on top of the stack of folded parchments inside the decoratively carved wooden box that sat on her lap. It was a beautiful thing, hand-crafted; she had bought when she had Marisol had visited a local village on one of their rare days off. But she had little eye for its beauty and admired it only for the practical purpose it served as a container.
Every owl and letter she had received since she had come to Peru lay within the tahuari box, each a tiny thread connecting her to the life she'd left in Britain in order to fulfill the needs that had led her to study at Nazca. She sighed again and closed the lid, settling the small box more comfortable against her her folded legs as she shifted position, moving so that she could stare out of the window of the small cottage that she shared with the other new apprentice.
Outside the sky was dark, shrouded in night, the stars starkly visible in a place so removed from urban centers and the light population they exuded. The arid plains of the pampa lay blue in the darkness, and the other buildings which made up the Nazca Institute of the Healing Arts were smudgy shadows against the outline of the mountains which rose in the eastern horizon. Though a few small lights flickered from the windows of the hospital proper, most of the buildings were dark and still, testaments to the fact that most of the residents of the Institute slept behind their closed shutters and doors.
Not Hermione, however. Even as Marisol slept peacefully in her small, single room at the other end of the cottage, Hermione sat in the curve of the sitting area's -- much too small to be considered a sitting room, especially since it flowed without break into the tiny kitchen area -- one, large window, the fluttering white curtains pushed aside so that she could gaze unimpeded out through the clear pane.
She had been in Peru since early July; it was now but one day from November. Halloween -- Snape's self-imposed deadline -- had come and gone with no verifiable sighting of him by any Order member of which Hermione knew. Aside from Ginny, Remus has written her with similar news, his gently sympathetic words no salve to the hole his news had left in her heart. It had been months -- one month, two weeks, and three days -- with no word of him, no evidence to refute the fear in her heart that he'd died somewhere, alone and forgotten.
Not forgotten, she chided herself. She had not forgotten him, nor was she soon likely to do so. Every moment of her time that was not consciously, seepingly filled with another active thought had turned to thoughts of him from the first time she'd read that ominous letter of good-bye. She'd thought, at first, that the pain and worry and love that had lodged itself like a leaden ball in her chest would surely expand until there was nothing left of her but that pain. Hermione had never thought, when she'd spoken to Ginny that summer, that she'd ever learn how to live with such knowledge weighing in her mind. She had been so sure that she'd simply go mad from it all.
But she hadn't -- much to her surprise. Hermione had, instead, wrapped that quivering mass of incoherent, volatile emotions in an icy cloak, leaving her with an echoing ache -- painful but easier to live with, especially when she could fill her time with so much activity: with patients and Manuelito, and tomes to study and healing charms to perfect, rare visits to nearby Muggle and Magical communities with the other apprentices. Over time, her duty hours in the hospital had become the easiest for her because there she could lose herself in the sharpness of someone else's pain, apply her mind and skills to alleviating it and actually make something broken whole again.
If only she knew how to do that to her own heart, she might have been able to sleep.
Even with the pain, there was an unreality to it -- for Hermione had never seriously thought that she could lose Snape. Of course, she'd never actually had thought that she'd have him either, but the idea of him dying, though an abstract concern, had never actually penetrated into her mind. He was a pillar, an anchoring rock; like Dumbledore or McGonagall, the thought that he wouldn't remain as much a fixture at Hogwarts as the great hall's enchanted ceiling was unfathomable in rational thought. Even while she had worried, she'd clung to the facade of invincibility he had perfected, despite her knowledge that it was simply that.
Hermione knew that she needed to sleep; she hadn't been sleeping well for weeks and Marisol was beginning to worry about her. The last thing she wanted was for La Profesora to have a reason to limit her shifts or doubt her ability to perform her duties. But even the long hours of physical activity in which she'd indulged that morning and afternoon had failed to tire her mind sufficiently, though her body begged for rest. Muscles sore and fatigued from the miles she had walked with Joao, Robert and Alicia, Hermione still could not force her mind to still its buzzing thoughts so that sleep could offer its bleak comfort.
She couldn't stop herself from being worried, or sick with despair. She couldn't make herself stop caring any more than she could make herself sleep.
With a deep breath, Hermione unfolded her limbs and stood, the box under her arm as she walked quietly through the sitting room-slash-kitchen and into the small room which acted as her bedroom. Books were piled haphazardly over every available surface, odds and ends spilling across the desk and night-stand and her traveling chest stacked neatly in one corner. Only the dresser-top held any semblance to neatness where on its lace-covered surface sat the Idol, along with the scagliola slate jewelry box her grandfather had given her that same Christmas and a few other important knick-knacks she'd brought with her.
She placed the wooden box in its niche beside the Idol and ran one finger lovingly over its smooth surface, down one thin arm until the pads of her fingers ghosted over the golden ball the figure held. "Purity of mind, Hermione," she reminded herself, recalling Snape's words on the note that had come with the gift. "A healer must banish from herself fear and uncertainty."
With the resignation of a woman who knew no actual rest would be possible, Hermione stretched down in her narrow bed, wand tucked within easy reach. With her face buried against the plump pillows and the coverlet tucked tight around her, Hermione closed her eyes and hoped that the remainder of the night would pass more easily than the first of it had.
It would not.