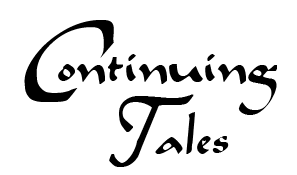 My dearest sister Jane:
Uncle and I are situated at last in the city of Madras, after so very many months at sea. I have so very much to relate to you, and so little time to do it, for if this letter is to arrive in your hands before the turn of next year, I must post it today at the latest! You will forgive me if I waylay some of my narrative of the voyage. Suffice it to say, the ocean and its endless horizons may suit some travelers, but not your dear Elizabeth. I found myself many a day grasping the balustrade and praying for calm waters, especially as we rounded the Cape. The gentle waters in the Bengal Bay made up for the western edge of the voyage, though. We felt a distinct change in the air once we approached the country; balmy breezes cooled us in the evening, allowing us a brief respite from the heat of the bright day sun.
It's difficult for me to describe this place that we have landed. We live in quite a tidy and civilized guest house in the town, but we are surrounded by acres and acres of wild jungle. I can stand upon my balcony and hear the sounds of dozens of beasts I've never encountered but in the books Papa used to keep upon his shelf. I do often think of him, my dear Jane, and my thoughts are what he would say to me as I embark upon this adventure. I do believe he would've enjoyed the prospect of a daughter who was a world traveler; indeed, I believe he would've insisted on accompanying me himself. This place and its many oddities would've fed his imaginative wit endlessly.
There are so many features differ from our English country life. It seems every soul here is from another place, or another region of the world, and they have all congregated in this spot amidst the palms and mango trees, with the chattering monkeys and screeching parrots and trumpeting elephants looking on. In the town, the villagers are dressed in a variety of garments; silks and muslins, veils and saris. The men wear loose pants, or sometimes lesser than that – bare chested, mind you – with their heads wrapped in elaborate turbans. I laugh to think of what our dear Mama's reaction would be such exposure. Or, even more delight – what would Lady DeBourgh say? I haven't the paper to spare to venture a guess here.
We finally have had the good fortune of meeting our benefactor, Captain Danbury, who welcomed us to the country with a grand dinner party, graciously complete with the inclusion of several of the local company and military officers. The food was quite delicious, featuring many of the fruits that we have found growing about the gardens in the area – mango and papaya, mostly. We also feasted on several curried dishes, which are quite intoxicating though somewhat shocking when first sampled.
The captain is a lively fellow, although his age would not belie it; there might be a good half century between him and Lydia, but he was more than able to keep up with the gavotte we danced that first evening. It is truly remarkable to me that Lydia was able to attract such a fine, generous fellow, but she has, I believe, developed into a creature of practicality beyond anything else. She was not attached, and he needed attaching. The "newlyweds" have recently departed to a northern area, to their hillside bungalow, away from the town. The trip was necessary as they are overseeing the finishing touches on their new home; besides, Lydia could not bear the heat and the hills promises refuge.
Oh, but you mustn't think that Uncle and I have been left to our own devices. Lydia's alyah, Ashwini, has been left along with a bevy of other footmen and staff. I have learned a bit about the country and people here after becoming acquainted with her. She is the daughter of peasants from the north. Most shocking: Her mother committed "sati", that is, she threw herself upon her husband's funeral pyre, when Ashwini was only a babe. Here and there about I have learned of such things – of course, one must read of these things in our papers back at home, but it is unattainable to think on it. Ashwini has said it is a symbolic act of a woman's devotion to her husband, to be thrown into the fire with him. By performing the self-immolation, her mother was attempting to gain some renown for her sacrifice, to benefit Ashwini's position in society. It is a practice only executed by the females in the society here, not the males. I do not know if I should ever love anyone in that manner; perhaps I would, but then spend my days with him hoping I would receive my reward in heaven sooner than he!
In any case, the orphaned Ashwini was taken in by a local convent, and raised a good Christian by the sisters there. She has many skills that the poor little girls we meet in the street will never have – she is able to read and write in both Sanskrit and English; she is well versed in English literature, or more than one would suspect. All in all, she has been an invaluable resource to me, directing my about town and through the common paths in the forest surrounding us.
It has become my habit to ride through the town – yes, I do mean ride, and on a horse. And I have maneuvered some of the nearest jungle paths, almost as well as the natives! As guests of the captain's we are welcomed to enjoy all the properties and pleasures that are available to him. He keeps a small stable here, and the horses are of the most remarkable breed – Arabians, I think. Of course, I am not the best judge, as in childhood, our only mount was dear, dear Patsy back at Longbourne. Whatever happened to her? Is she still stabled with that fearsome donkey? Ah well, these are memories left to another time.
I await the arrival of our guests, Col. Fitzwilliam and Georgiana, and I do look forward to seeing them here safely. I shall enjoy their companionship. Oh please do not misread me – Uncle has done a fine job finding suitable entertainment for me in the town. There is a theatrical performance and some concerts here, and we have attended one of the local nautch dances. The local natives are generally quite open and friendly, which is heartening. Uncle has explored some of the businesses in the area, some of the manufacturing plants, but we have yet to find any sign of the railways Miss Anne DeBourgh so heartily promoted. In all, I am quite enjoying my oriental adventure.
I send you all of my love and devotion, and know that I miss you terribly-
Your loving sister,
Elizabeth
Dearest, sweetest, most daring Elizabeth,
I can hardly believe you have left and have by now arrived at your far away destination. Were you not just here, in London, standing beside me at my wedding? Can it be possible for time to move so quickly?
I can only pray that you are well settled in your new home across the waters. God knows when this letter shall arrive to you. I cannot say that I have much to write to you, as I can only imagine what tales your letters shall spin once we begin receiving them.
By the writing of this letter, it is very possible that Miss Georgiana and Col. Fitzwilliam have arrived – and by now, it is possible you know who else has chosen to travel so very far from home. Mr. Darcy had insisted in the end, and there was little Mr. Bingley or I could say to dissuade him. Charles was somewhat put off by the whole escapade, for it involved a great deal of dissatisfaction expressed by Caroline, as you can imagine. But in the end, Mr. Darcy insisted on accompanying the colonel and Georgie, for Col. Fitzwilliam travels as a special envoy, and it is probable he will have to spend some of his time training with the local militia.
I must tell the truth, dear sister, for the decision Mr. Darcy made to travel across the world was not at all well received by either his dear friend Charles, or his dear wife, Caroline. It has become somewhat of a scandal in town, but for the fact that the season is virtually complete and no one is here to witness it. In truth, Elizabeth, I do believe you may have been right after all. I do not believe there is much affection between Mr. and Mrs. Darcy. I had to wonder: could it be possible that Mr. Darcy married Miss Bingley solely for the sake of preserving her reputation – that his actions were not at all infused with a deep, uncontrolled passion for her that afternoon of his indiscretion in his own bedroom?
My speculations did not last long, as it was soon I obtained confirmation from Charles – he admitted that there was some reluctance to wed on Mr. Darcy's part. He had indeed confessed more than once to Charles that he did not love Caroline; and Caroline had come to Charles, stating as much as the truth. It could be possible that Miss Caroline placed herself in Mr. Darcy's room that day, to be seen in a compromising position. Charles states Mr. Darcy would marry to save Caroline from the shame and degradation that would follow. Charles convinced him it would be best, but he stated that Darcy had made up his mind to do so anyway.
Could you imagine being set about in a marriage, without a shred of love to share? Yet, Caroline was rather laissez faire about the matter, according to Charles. How could that be, Elizabeth? How could she not care that she was found in Mr. Darcy's bedroom by several persons – servants and relatives, I might add? Would not you fade away at the enormity of the disgrace? I shudder to think of what would've happened, had anyone seen you with Mr. Darcy that night he "accompanied" you home from the milliner's shop in Cheapside. Could you imagine having to face a future as Mrs. Darcy, all because he had found you in a most indelicate condition? Even if there was a fondness on his part, what would you have done to settle on such a unreliable man? And now, that you have an allowance and a dowry promised to you, there is so much more you could hope for!
I do hope you find the happiness that I have come to know, being married to Charles! He is all goodness and kindness. We celebrate our first month's anniversary today. I pray for many happy months to come for both myself, and for you!
All of my fondest affection and sisterly love,
Jane