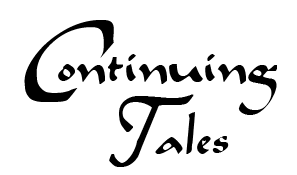 Ladybug raced across the rooftops, running as fast as her legs would take her. She could hear Tikki in her mind, telling her to slow down and be more careful. She didn't care. She was blindly rushing towards the Agreste mansion, misplacing her feet and stumbling occasionally. It was probably only her good luck that kept her from being seriously hurt.
"Ladybug! You're going to hurt yourself!" Tikki reprimanded the red and black clad heroine.
"I'm sorry Tikki, but what if Chat's going to hurt Adrien!" Ladybug answered out loud, flinging her yoyo at a fire escape and using it to swing to the next rooftop.
"You won't be able to help him if you have a broken leg!" the sensible kwami reminded her. Ladybug ground her teeth together, but relented and slowed her speed.
"Okay, okay," she muttered. She hopped over the last couple of rooftops, and finally, to her sheer relief, she could see the very top of the Agreste mansion in the distance. "Nearly there!"
Ladybug tossed her yoyo a few more times, and then landed squarely on top of the mansion. It had a huge roof, due to the fact that the mansion was HUGE. She looked around. There was no one here, and no sign of anything strange, suspicious, trap-like, or anything else.
Suddenly, a rooftop door slammed open and a man that she immediately recognized as The Trapper bolted out, slamming the door behind him. Ladybug was on him in an instant. She tackled him to the ground, slamming her knee into his gut and then twisting his arm and forcing him to land on his stomach and stay there.
"Where is he?" she hissed angrily, twisting his arm perhaps slightly more than necessary.
"I don't know what you mean!" The Trapper answered in a slightly gruff voice.
"DON'T LIE TO ME!" she practically yelled into his ear. The man trembled beneath her.
"Ladybug, pay attention to him! It doesn't sound like he's lying!" Tikki called in her mind. "I know you're angry but you need to slow down and examine the facts!"
"I'm not lying! Please! I can't remember anything! One moment I was angry because some park rangers arrested my father, and the next minute some crazy guy in a purple suit was yelling at me, and then you attack me!" the man sounded confused and desperate. Ladybug took in a deep breath, exhaled, and released him.
"Hawkmoth," she muttered. Of course he would have something to do with all of this! She should have known!
"Hawk what?" the man asked. "Hey, you're Ladybug!"
"Thank you, Sherlock," she responded. She instantly bit her tongue in regret. She had been doing that a lot lately. Why did she always get sarcastic when she was emotional...? "I need you to try and remember what happened to you! Please! Anything!" she begged.
"Um, everything is kinda blurry and mixed up... Like I could see what was happening, but I couldn't remember it. Let me think... there was...a boy! Yes, a boy!" the man announced triumphantly. Ladybug's breath hitched in anticipation.
"Was he blonde?" she asked. The camo man thought about it.
"Yes," he decided.
"Did he have green eyes?" she asked, giddy with happiness. Had she finally found him Adrien?!
The ex-akuma strained his memory, turning the blurriness over on his mind. He remembered something. It was dark... so dark he couldn't see his hand in front of his face. He was holding someone down... they were screaming in agony, writhing around. The person looked at him, their eyes connected. Those piercing green eyes... full of pain and hurt and un-returned love, filled with longing and hope and unexpressed dreams for the future, but now blinded by sheer agony. Those green eyes would haunt him for the rest of his life.
"Yes," he whispered, answering the superheroine.
Ladybug nearly hugged the man. "Thank you so much for your help!" she thanked him. She noticed the look on his face, "And don't feel guilty for being akumatized. Sometimes negative emotions are too hard to control, and whatever Hawkmoth made you do after that wasn't your fault, it was his. Go home and stay safe."
The man nodded, and then smiled. "Thank you Ladybug, you sound...like my father," his voice choked. Ladybug frowned.
"You must love him, huh?"
"Of course. He is my father. I could never stop loving him, even though he's in jail because of a bad decision," the man nodded. Then he walked to the fancy fire escape to get off of the building. Ladybug took his words and stored them in her mind. She didn't know why, but she felt like they could be useful later. Then she stood and looked around.
"So Adrien is in the Agreste mansion somewhere? But how is that possible? Mr. Agreste's house in very high security, and I'm sure he's been taking every precaution to find his son. I doubt Chat Noir could keep him there unnoticed," she mused out loud.
"Again with the Chat Noir theory?" Tikki asked, beyond the point of correcting and pretty much just at a point of pure disdain.
"What am I supposed to think Tikki? There is no other explanation!" Ladybug growled. Tikki sighed. Even she had to admit, based on the evidence that they had, all arrows pointed at Chat Noir. But still, they needed to dig deeper and solve this stupid mystery!
"What now?" Tikki asked.
"Now we go and pay Mr. Agreste a visit."
############################################################################################################################################################
Knock! Knock! Knock! "Mr. Agreste!" Natalie's muffled voice called. Hawkmoth left the corridor, whispering "Nooroo, wings in!" before entering his office. Natalie was waiting respectfully outside of the door, so the butterfly kwami had time to hide.
"Come in, Natalie," he said, his face returning to its nonchalant mask, and his voice becoming monotone. If there was one thing he was best at, it was hiding his emotions from people. "Come in," he beckoned, taking a drink from his coffee mug.
His assistant skittered into the room, clutching a clipboard to her side. "Ladybug is here to see you, sir."
He almost spit out his coffee in her face. He hastily swallowed. "Ladybug?" he asked, louder and sounding a little more shocked than he would have liked.
"Yes sir," Natalie responded immediately, determined to keep her face neutral. When her contract expired she was sooooo outta here! "She says she has some information regarding your son, Adrien, that you need to hear."
"I wonder how much information and how accurate it is?" Did Ladybug know that Adrien was Chat Noir? Adrien/Chat didn't seem to know Ladybug's identity. That or he was a better liar than Gabriel himself was. He should be so proud. Gabriel almost snorted in amusement at that. Instead, he stood and straightened his tie, which was covering his butterfly brooch.
"Very well," he said, stepping out of his office and down the stairs, Natalie following at a distance. "Bonjour, Ladybug," he greeted. The superheroine looked up at him. He clenched his jaw and narrowed his eyes in hate. This was the young woman who had twisted his beloved son's mind, turning him from the obedient son he had always been into a weak minded rebel.
"Mr. Agreste, I need to speak to you. In private," Ladybug said, nodding her head in greeting. Mr. Agreste waved his hand and Natalie left the room.
"You have news about Adrien?" he tried to sound eager.
"Yes sir, I have reason to believe that he is somehow being held in this mansion!" she informed him.
"And what reasons do you have to believe this?" "Keep your face impassive, keep your face impassive."
"Um, a confidential source," Ladybug said, attempting a smile. She was a terrible liar and she knew it. "We also have reason to believe that the criminal mastermind behind all of the akuma is hidden somewhere in your mansion!"
"Impossible!" Gabriel scoffed. "Oh god, she knows!" "I think I would know if there were butterflies fluttering around all times of the day! My security cameras are very high tech!"
"I'm sure they are sir. Can you at least tell me if you've seen anything odd around lately?" Ladybug politely requested. Inside, she was furious. Why was this man so difficult?"
"Maybe she doesn't know..." A thought occurred to Hawkmoth. He might as well have Ladybug find his son. Then, once they were together, Ms. Amnesia would have a better chance of finding them. She could take out Ladybug, wipe Adrien's memory... he could see it all right before him. What a wonderful plan! He wasn't a criminal mastermind for nothing.
"On the contrary, I did see something I felt to be off last night," Gabriel mused, "A figure leaping across the rooftops, heading South. I had assumed it was nothing. We often see you and Chat Noir flying around Paris at night, protecting us." He did his best to give her what he considered a grateful smile.
"Thank you, Mr. Agreste! You've been very helpful!" Ladybug thanked him. She turned and dashed out the door. Gabriel Agreste smiled. This might be easier than he had thought.
############################################################################################################################################################
Ladybug dashed across the rooftops, heading in the opposite direction of the mansion from the direction she had arrived. She scanned the rooftops, cursing the fact that she didn't have night vision. Anything that was a dark shade, like Adrien's black t-shirt and jeans or Chat Noir's black cat suit, would be very hard to spot.
She almost missed it. A glint of gold, and then it was gone. Ladybug skidded to a halt, whipping around. Her eyes searched frantically over the rooftops, desperate to catch that flash of gold again. It could be nothing. But it could be everything.
She backtracked her steps. There! She barely missed it, but she finally recaptured the gold glint in her line of vision. She jumped onto the rooftop below her. She could barely make out the scene in front of her. A figure, sprawled across the rooftop. She took a step closer... and the moon disappeared behind the clouds.
She cursed loudly. How did it get so dark so fast? She walked slowly forward, to where she had seen the strange figure. Her foot hit something that was not as hard as the roof. She immediately knelt down and felt around. Her fingers ran against something wet. Something firm, yet soft, and very, very wet. She lifted her fingers to her nose and sniffed.
She recoiled, stumbling backwards and wiping her hand across the rooftop, as if it would rid her hand of what it had touched. Blood. Most definitely blood.
The moon burst forth from its cloudy cover, shedding its weak light upon the ground. Ladybug was panting. Her bluebell eyes swiveled down to who or what lay in front of her, not wanting to look, but desperate to figure out what was going on here. She took in a sharp breath, eyes widening to the point where they might bulge out of her head. Black leather, blonde hair, cat ears, belt tail? "Chat Noir?"
"M'lady?"
############################################################################################################################################################
"Adrien! Adrien! ADRIEN!" That voice... it sounded familiar. But it was strange, echoey even. It didn't sound like he was hearing it through his ears. But that was impossible... It was almost like...it was in his head?
"ADRIEN!" Another shout and the boy came partially to his senses. Plagg, of course! The kwami sounded weary and tired.
"Plaaaaaaagg," Chat managed to groan.
"Shut up and save your strength! You hit your head on a pipe or something! Are you okay?" Plagg asked, not even bothering to mask his concern.
"Yeah, I'm-"
"Don't say it."
"Purr-fectly furr-ine!"
"Argh!"
Chat was aware of his labored breathing. His throbbing head. His burning side. He didn't care. He couldn't care. All he wanted to do was sleep. He had nowhere to go, and nowhere to be. He could just fall asleep and dream away this nightmare of reality...
"Adrien, stay awake!" Plagg's annoyed little voice snapped him out of his stupor. "Listen to me, we need to move! Can you stand?"
"Nooooo," Chat groaned. Standing took effort. Talking took effort. Sleep, now that didn't take any effort at all. Sleep sounded nice...
"You have to stay awake! I think you have a concussion!"
Oh, a concussion. Was that all? It could be fixed by sleep. Nothing could reach him when he was asleep. He would be free. Free of the pain, free of the heartache, free of that annoying little voice who kept urging him to stay awake.
"Adrien! Adrien, are you listbsjdn bf? Hajfj sajdhjs sjdh!"
Words blurred together. He didn't understand them anymore. Adrien, Adrien. Who was Adrien? Sleep...
He was too exhausted and out of it to notice when something bumped his leg. Something was running across it. He was in so much pain that the extra sting upon contact didn't register. Sleep...
"Chat Noir?"
That voice! That wonderful voice! That wonderful, amazing, absolutely beautiful voice he would recognize anywhere in the world! It yanked him from the depth he was drowning in, pulled him back up to the light...
"M'lady?"