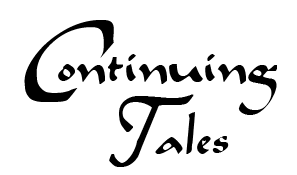 Marinette and Alya decided to sleep for several hours until the sun rose. Alya knew she would have to make up a believable lie for her mother about last night's 'akuma'. Marinette was worried that her parents would make her come home. She had texted them and told them that she and Alya had to finish up a project, hence their two night sleepover. Her mother had texted back and told her that it was fine, but she would be needed at the bakery and couldn't stay for another night.
The girls decided to figure everything out and figure everything out when they weren't totally sleep deprived. This time, they locked Alya's door and window, and Tikki volunteered to keep watch for a few hours. Nooroo looked like he was about to offer the same, but Tikki wouldn't let him. The little butterfly kwami curled and fell asleep.
Marinette went to check on Adrien (who was so exhausted he had slept through all of the Hawkmoth ruckus without a problem.) She brushed his golden bangs out of his face. He twitched and wrinkled his nose, making her giggle. She immediately frowned. How was she going to tell him that the one person he wanted love from the most had tortured him cruelly?
She didn't think she was going to be able to sleep much, but the next thing she knew Alya was shaking her awake and there was light streaming through the window. "Marinette wake up! We have a serious problem!"
She bolted upright. Alya's mother was standing in the doorway, tapping her foot impatiently and holding her phone. The look on her face was a mixture of shock, disgust, and surprise. " , I can explain! My parents said-"
"I know, they just called me!" Alya's mother was a world renowned chef. She was a very bold and headstrong person, like Alya, but she hardly spoke unless necessary. And she hardly ever spoke roughly. "Now would you like to explain THE MISSING MODEL BOY IN YOUR BEDROOM?"
"SHHHH!" Marinette and Alya said at the same time. If anyone heard that, there was no way they could prevent Adrien from being returned to his home, to his father, and to Hawkmoth.
"Don't shush me!" Mrs. Cesaire snapped at them. "Get downstairs, both of you. Wake up the boy. Marinette, I've called your parents. You both have a lot of explaining to do!"
Marinette visibly paled. "D-did you c-call Adrien's f-father?" she stuttered. Alya's mother shook her head.
"Not yet. I'm giving you two ten minutes to explain what the hell is going on before I call the police and Mr. Agreste. Then you will tell them what is going on as well!"
Alya had shrunk back. She had never heard her mother curse before. Not ever. In a way, it was one of the most terrifying things on earth. She gulped. "Um, should we really wake him up? He's badly hurt." Mrs. Cesaire's expression changed from anger to questioning and a bit of worry.
"What? Let me see?"
Alya pulled her blanket off of Adrien and tossed it back onto the bed. Tikki and Nooroo peeked out from underneath the bed. Thankfully, they had hidden before they were spotted. Mrs. Cesaire nearly recoiled when she caught sight of the bloody bandage around Adrien's middle, and the one on his leg. She also noted the several other bandages and bruises all over his body and the scar on his face.
"How did he get hurt?" she asked. "We need to take him to the hospital right now!"
"No mom!" Alya yelled. Mrs. Cesaire glared at her daughter.
"Alya Cesaire, this is no time to-" The doorbell ringing downstairs cut her off. "Fine, you will explain this to Marinette's parents as well and then we will take Adrien Agreste to the hospital. No arguing! Downstairs! Now!" Mrs. Cesaire pointed down the stairs. Marinette and Alya had no choice but to defeatedly shuffle down the stairs. Mrs. Cesaire followed them.
Tikki motioned for Nooroo to stay and watch over Adrien, who Mrs. Cesaire decided not to awaken, in case he was too badly hurt or he tried to get away. Or worse, he and the girls had planned some big lie that he had to help with.
Marinette's parents were waiting downstairs anxiously. They enveloped Marinette in a bear hug when they saw her. "Marinette, what's wrong? We had to close down the bakery to come over here! Mrs. Cesaire said it was urgent!"
"Marinette, Alya," Mrs. Cesaire said calmly and quietly. "Perhaps you would like to explain to all of us why a very injured Adrien Agreste is laying on Alya's bedroom floor?"
There was a long, shocked silence.
"Um, not really," Alya said quietly. The look her mother gave her shut her up. The girls looked at each other despairingly. Tikki frowned from where she was spying from the stairs. There was literally no way out of this one. She might as well make it easier on the girls, even if Master Fu got angry at her later. But he was a very understanding man.
"Hello everybody!" she called cheerfully as she flew down from her hiding place. "I'm Ladybug's kwa-"
"TIKKI!" Marinette yelled, absolutely horrified. Mrs. Cesaire stared in shock. Tom looked mildly confused. Sabine just smiled knowingly.
"Ladybug's kwami," Tikki finished, giving Marinette a 'it's okay' look. Marinette sighed.
"Mom, dad, I have a confession to make," she said timidly. They were going to be so angry at her for this! They were going to ground her for the rest of her life and take away her miraculous and then Paris would be destroyed and she might never see Chat/Adrien again! Not to mention Alya and-
"You're Ladybug?" Sabine offered with a smile. "Darling, I already know. I've known for a year and a half now. I'm not stupid, and you have to admit it was pretty obvious. Whenever you missed a class in school, Ladybug was always on the news saving Paris. It added up pretty quickly. Plus," she winked at Tom, "You don't rant quietly when talking to your bug thing, er, Tikki, was it?"
Marinette just stared. "Did you know too, dad?" she said weakly. He nodded.
Mrs. Cesaire took a deep breath. "I had a sneaking suspicion after that late night wake up call, despite the fact I did not know you were at my house. But seriously girls, did you really think you would be able to hide this forever? That none of Alya's sibling, or me for that matter, would go into her room? That Marinette's parents wouldn't realize her daughter was gone? You've made a huge mess..."
"We know," the girls mumbled, staring at their feet.
"I don't even know where we should start," Alya sighed.
"Okay first off, Adrien is Chat Noir, correct?" Tom inquired. Alya nodded. Tikki flew over to Marinette and perched on her shoulder. "And he's hurt?" Alya nodded again.
Little by little, Marinette and Alya poured forth their tale. They jumped back and forth through time periods, threw in added details at the last second, and corrected each other a lot. Between the two of them and Tikki's rather unhelpful help at explaining, the adults were still a little confused, but they understood the basic story nonetheless.
"And then we fell asleep and my mother attacked us. The End!" Alya finished. Mrs. Cesaire raised one eyebrow at the ending, but didn't comment. The five people (and one kwami) sat in silence.
"Well then, first things first, should I go take a look at Adrien's injuries?" Sabine offered. Mrs. Cesaire nodded and the two ladies headed upstairs.
"Do you girls want me to drive you to Master whats-his-name's place?" Tom asked.
"Master Fu," Alya corrected. "Yeah, that would be good. We need to stop Hawkmoth before he uses the cat miraculous to destroy all of Paris!"
Marinette had to tell most of the story from her perspective, but she said as little as possible. Her mind was a mess. She couldn't deal with this much stress. Adrien is hurt. It's her fault. Hawkmoth is Gabriel Agreste. Hawkmoth has the cat miraculous. Not to mention the insane amount of school she was missing... "Don't you dare think about that, Marinette!" she mentally scolded herself.
A high pitched scream rang through the air. Marinette took off, running before she even realized it out of pure Ladybug instinct. Maybe Hawkmoth was back! "Tikki, spots on!" Tom and Alya could only watch in awe as she transformed. This was the first time Tom had seen his daughter transform, and it brought reality crashing down on him. Alya would probably never get over the adrenaline rush from seeing her best friend become Ladybug.
Ladybug opened the door to see a wide eyed Adrien standing in the middle of the room, tottering dangerously. The panic in his eyes died down as soon as he caught sight the familiar black and red clad figure.
"Ladybug," he sighed. She rushed across the room and out his arm around her shoulders, supporting him and moving him to sit down on the bed.
"Are you okay?" she asked.
"I'm...fine..." he panted. "They just...surprised...me..." The pain that was still lanced through his voice made her cringe.
"I'm such a selfish, stupid, mean, horrible-"
"Would you mind if we took a look at your wounds?" Sabine asked. Adrien nervously glanced back and forth between Mrs. Cesaire and Mrs. Dupain-Cheng. Ladybug was confused. Adrien would normally be so accepting when offered help, and he never had a problem with attention.
"It'll be fine, chaton," she whispered into his ear. He leaned into her shoulder. It felt weird to be interacting with Adrien while her suit was on. Normally, she felt more confident in her mask. Now that she knew Adrien could see right through it, she felt stupid.
"Wait a second!" Adrien said. His breath hitched a bit. "Where is my ring?" He looked at her with eyes wide and full of panic. "Where is it?"
Ladybug took a deep breath. When she looked up, both Mrs. Cesaire and her mother had left the room. They understood that she and Adrien needed some time alone.
"Umm, about that..." she chuckled nervously. Adrien stiffened.
"Where is it?" he snapped.
"Hawkmoth has it!" a small voice from under the bed shouted. Nooroo came fluttering into view. Adrien's eyes widened and his pupils shrank a bit. He started to tremble a bit. Ladybug glared at Nooroo, who shrugged apologetically.
"No," Adrien whispered.
"Adrien, I'm really sorry! I tried to stop him! I really did!" Ladybug pleaded. "This is all my fault! I couldn't get you out of his lair and now he has your miraculous and-"
She stopped short. Adrien wasn't even listening. His head was still resting in her shoulder, and tears were flowing silently down his face. Ladybug wrapped her arms around him. He fell weakly into her embrace. He didn't move to hug her back. He just sat limply in her arms, crying his heart out.
"I'm sorry," she whispered. He didn't answer.
"What about Plagg?" he asked finally. Ladybug looked at Nooroo.
"Erm, her should probably be okay," Nooroo said. "I mean, I'm fine. Just exhausted and starving. I've been forced to do Hawkmoth's evil bidding for years and it hasn't affected me. He'll be fine until we can get him back."
"I bet Hawkmoth doesn't have any Camembert," Adrien muttered, brushing away tears. "I just- I can't lose my miraculous. Not just because it's my responsibility, but because it's my only escape from...this." He gestured to himself.
Ladybug nodded. "We'll get it back, chaton. I promise." The promise felt a little wrong on her tongue. So many things could go wrong. But now that she made the promise, she would keep it or die trying.
"So...do they know?" he asked after a second.
"Mmm hmm," Ladybug responded.
"Great." Ladybug couldn't tell whether his reply was happy, sarcastic, or a mixture of both. She bit her lip. If she was going to tell him about Hawkmoth, now was her chance. It was perfect. She opened her mouth, but before she could, Adrien turned and hugged her.
"Thank you, m'lady. I don't know what I would do without you."
Ladybug didn't respond at first. She hugged him back tightly (being careful of his wounds). Her mind was still kinda shrieking, "This is Adrien Agreste hugging you!" But all of her other senses reminded her that it was Chat Noir. His blonde hair, which was missing his cat ears, but they might as well be there. His slow blinking, brilliant green eyes. How could she have not seen he was Chat sooner?
He wouldn't let go of her. Ladybug didn't want him to let go. Eventually, she leaned back and rested against the head board of the bed. Adrien snuggled up to her side, burying his head in the crook of her neck while she stroked his soft hair. They stayed like that for awhile.
"Mari-" Alya stopped short when she saw Ladybug lying with Adrien on the bed, both of them clinging to each other like they would never let go. "We'll be leaving to go see Master Fu in fifteen minutes," Alya softly informed Ladybug. The girl blinked in response. Then Alya motioned for Nooroo to follow her down the stairs, mouthing 'lettuce' as encouragement. The girl and the kwami left.
Ladybug smiled softly as she looked back down at her partner. His eyes were closed, and if he had been transformed she knew he would be purring right now. She scratched his chin a bit, and he tilted his head up so she could reach it better. "Silly kitty," she muttered. The soft smile he sent her in response made the guilt she felt tear her heart into shreds.
######################################################################################################################################################################
Gabriel Agreste stood in his office. Giddily, he reached into his pocket and withdrew the glistening silver ring. Plagg came out of it and made a dive for it. Gabriel snatched him out of the air.
"You are bound to this miraculous, kwami," Gabriel informed Plagg, who rolled his eyes. No duh. "Which means that I am now your master. You must obey me!"
"Yada, yada, yada," Plagg said, yawning. "Now where's my Camembert?"
Gabriel frowned, slipping the ring onto his finger. "Plagg, claws out!"
######################################################################################################################################################################
Master Fu sat on his mat in the middle of his DoJo. Wayzz sat next to him. Both the kwami and the master had their eyes closed, reflecting on their past choices in the flickering candlelight. Suddenly, a rush of wind blew through. The candle went out. Master Fu abruptly opened his eyes.
"Wayzz, I felt a shift in the balance of the miraculous holders," he said gravely. "I feel there is something terrible looming in our future."