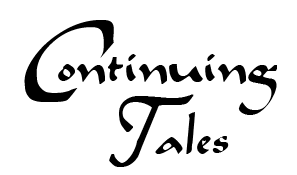 Vandalism at Local Shrine
Etsuko Hayashi
Staff Writer
(TOKYO) - The Meitoku Shrine in west Tokyo was broken into and vandalized on Thursday night.
Between the hours of 10 pm and 6 am, a person or persons broke into the shrine and tore up the floorboards in the main sanctuary. Local law enforcement officials said they have begun investigating the incident, suspecting it to be linked to other acts of vandalism around the city. The frequency and destructiveness of this small wave of vandalism has been on the rise since early June. The police said they are making progress in their ongoing investigation.
The Meitoku Shrine was built in 1598 to commemorate the deliverance of the village from a plague. Local legend maintains that a powerful miko fought and defeated the mononoke causing the sickness on that spot.
Of particular interest to investigators was what appeared to be a small chamber beneath the floor of the sanctuary, uncovered by the vandals. It is thought that nothing was taken from the shrine, but the existence of the chamber suggests otherwise. For now it is assumed there has been no burglary. The shrine priest, Kaito Nakamura, 68, was unaware of the chamber's existence prior to the incident.
"I am deeply dismayed that anyone would desecrate this sacred place," Nakamura said. "It is truly regrettable."
Tales from the House of the Moon
A InuYasha Story
by Resmiranda
Part 36 of 42
<< Previous
Home
Next >>