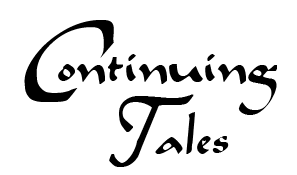 Chat's breath misted in a pale little cloud on the window in front of him as he gazed into Marinette's ward. The moon hung in a lonely white halo, it being the only light in the sky powerful to peek through the thin cloud cover. Chat's hands were starting to cramp, the cat himself hanging off a tiny crevice in the hospital's outside wall while he waited for the sweet redheaded nurse to finish her checks on Mari.
"Alright, sweetheart, you're looking good so I'll see you later." The nurse said softly, stroking a strand of hair away from Marinette's face. "Maybe tomorrow you'll wake up, yeah? I know a lot of people will be very happy once you open those beautiful eyes again. But tonight you need to rest and get your strength up, ready to jump right back into your life. So I'll see you tomorrow, Marinette."
The nurse shuffled softly over to the door and gave the sleeping girl a sad smile. She'd always hated seeing the broken expressions on peoples' faces when their loved ones were so close but still out of reach. And she hadn't missed the desolation on the three teenaged visitors' faces earlier, and she knew that the little dark-haired girl was being sorely missed. Silently praying for her to wake up soon, the nurse flipped the switch on the wall and let the night-light wink out, then moved away to go check on her other patients before her shift ended.
Chat came out of his hiding place, a warm feeling spreading though his chest at the sight of the nurse's fondness and caring. It was people like her that made his superhero-ing worth doing. Once sure she was gone, he heaved himself fully onto the windowsill and used a claw to crack open the window. He slipped underneath the gap he'd made and shut it softly behind him, once he'd fallen silently to the floor beneath.
The room was mostly dark, illuminated only by the electronic glow of the hospital machines, the streetlamps outside and the dim light from the adjacent corridor, but Chat could see fine. His night-vision led him over to the bed where three chairs were still arranged around the bedside. He padded over to the bed and allowed himself a moment to take in Mari's appearance.
She still seemed at peace, her face frown-less and calm. Her chest rose and fell with soft breaths and her hands still lay on top of the thin sheet that covered her. Her raven hair was slightly damp and he assumed she'd been bathed and taken care of recently. She smelled better than she had earlier, the last lingering scent of the fire replaced by something fruity- watermelon? Chat guessed it was the shampoo, and it was an improvement. She smelled a little more like Marinette, but it was still all wrong.
Chat let out a sigh as he stroked the side of Mari's face with a gentle finger.
"Hey, Mari." He said softly, lowering himself slowly to sit in one of the orange chairs around her bedside. He kept his back to the window so he'd immediately be able to see if anyone came in and caught up one of her small hands in his. "It's me, it's Chat. O- or Adrien. Whichever you want. I don't mind." Chat gave a small smile, glad for the freedom of speech he hadn't had in front of Alya and Nino earlier. "I'm not supposed to be here, I guess you know that. For starters, it's night-time and the hospital staff probably wouldn't be too pleased to find a strange male in an unconscious girl's ward, all alone with her… for that matter, neither would your parents." Chat grimaced, then went back to playing gently with her fingers. He rambled, knowing she could hear him and hoping his voice would soothe her and/ or help wake her up. "Plus, I'm kinda very much grounded. My dad wasn't best pleased that I stayed out all night in some hospital and he kinda flipped- as much as he can flip, anyways. He's such a robot, even when he's acting mad and saying things you'd expect to sound angry it's like he's just saying them out of habit. The words just come out, he doesn't care… But anyway, I'm 100 percent grounded for the next two weeks and I am expressly forbidden from visiting you. You're a bad influence, apparently. He thinks you're leading me astray… well, I am sneaking out of the house at night just to see you, so I guess you are. Not like it's anything new, though. I've been sneaking out to see you at night for years, not that we knew it.
"I know I've said it a lot, but I'm really glad you're you, Marinette. That you're Ladybug. I don't know why I'm saying it again, maybe it'll be different now you know you're hearing it from Adrien. So… yeah. Um, speaking of that, we didn't exactly get much chance to discuss this before, you were a little busy… d-dying," his voice cracked, "but I feel I owe you an explanation. I know you can't really say anything back, but I reckon it's the best chance I've got to get everything off my chest, or whatever.
"So, here we go. I, ah, I'm Adrien Agreste. You're probably wondering why I didn't tell you earlier, you're probably confused as to why I'd said I couldn't, but… I guess I was just confused a- and scared. I don't really know why. I hate it, but I don't. But I knew you loved me as Chat, and that was the best thing in the world. That night you told me you did was one of the best nights of my life, it was like fireworks were erupting left, right, and centre. It was amazing. The girl I loved loved me back, and even better, it turns out she was also the other girl I'd seemed to find myself falling for, too. If that makes sense… but anyway, now I had the chance to tell you. I had no reason not to, I knew you wanted to know, but suddenly I couldn't. Part of the reason is one I know you're not gonna like hearing, so…" Chat cringed, then steeled himself, grabbing onto her limp hand even tighter. "I knew you liked Adrien. Me. As Adrien. Um, I- I found out the first day you walked out of class, the first day you did stuff for Chloe. I g- guess you remember it, huh? But after I went after you and you said… that stuff, I had a talk with Alya and Nino and we figured out how you were being blackmailed by Chloe, and part of the way we managed to figure that out… was because Alya and Nino realised how upset you must have been to say that stuff to, and I quote here, 'someone you loved'." There was a pause, and Chat entertained himself with images of Mari opening her eyes and blushing furiously in that endearingly adorable way she had at the thought of her crush knowing her feelings. But when she didn't open her eyes, Chat swallowed his disappointment and ploughed on.
"This was before I knew you were Ladybug, obviously, so, uh, fast-forward a couple of months to where I found out that little titbit, and also to where I found out you loved me as Chat. Why didn't I reveal myself then? Because I thought… well, I thought you wouldn't love me anymore. Or, I thought you wouldn't be able to love me as Adrien and Chat. I don't know, I- I thought I was too different as Chat. I thought maybe you wouldn't be able to love me as both sides of me. I figured that I was too different for you to, like... come to terms with it and make your feelings for both sides of me apply to the other. I thought your love for Adrien couldn't live alongside your love for Chat, I feared they were two very different 'loves'. It sort of escalated from there, I guess. I was worried that you would be angry, I was worried I wasn't right for you, I was doubtful in my ability to make you love me. I let my own insecurities and selfishness prevent me from revealing myself to you, and I made you feel guilty for liking Adrien and Chat, I made you worried that I didn't love you, I made you paranoid that you weren't the only girl in my life… and I stopped us from being able to enjoy so much more time together. I'm so sorry, Marinette." He paused, catching his breath. As he'd spoken, the words had begun to flow faster and faster as he let all his emotions out, and now he forced himself to calm. There were other things he had to say.
"I know you're going to wake up. I've been telling myself so for the last… however long I've needed to. The thing is, I still know there's a chance you won't. No matter how hard I believe in you, no matter how often I tell myself that you're the strongest person you know, there's still a chance that y- you won't be strong e- enough." Chat's voice started to shake, his throat closing up as he stared at her sleeping face, the words almost uncontrollably falling from his mouth. He needed to say them, he needed her to know how he felt. "So I have to tell you, Marinette. I have to tell you how I feel... I love you so much. I love you more than anything in the world and it kills me to know you're in pain, you're in danger. You're everything to me, Marinette, and you're so important to everyone else too. Not Ladybug, but Marinette. You're so important to so many people, Mari, and so many peoples' lives are better with you in them. Your parents, Alya, Nino, Juleka, Rose, Kim, Nathanael, Max, Mylene, Ivan, they all love you. There are so many more people I could name, so many more people who need you to stay. Paris couldn't survive without Ladybug, either. An entire ciyt loves you and needs you to wake up. I need you to. So on their behalf as well as mine, I- I'm begging you. Stay. Please. For me, for- for everyone. Stay." Chat's eyes closed as the rush of emotion pulsed through him. His shoulders shook and he leaned downwards, pressing her hand to his lips as a tear dripped down his cheek.
At first, he thought he was imagining it. At first, he thought he was dreaming the slight pressure on his hand that replied to the squeeze he was giving hers. But then it happened again, and he pulled back, a gasp ripping sharply out of his mouth as he stared at the pale hand encased in his. The fingers were definitely twitching.
And then, a voice.
The most beautiful voice in the world.
Saying the most beautiful words he'd ever heard.
"Well, at least now I know you're definitely not married."