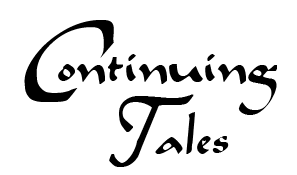 The chaos of the night gave way to a still, quiet dawn. The plantation workers continued to mill about, clearing and gleaning what they could from the debris. A wet nurse was located, and Darcy's daughter was settled with her in a quiet spot in the courtyard. As the evening hours had passed, more and more of the wounded had journeyed to the plantation for aid. Elizabeth, Georgiana and Ashwini did what they could to cure and comfort those who appeared before them. Their night work had exhausted them emotionally and physically. Just before light, Georgiana and Elizabeth had collapsed underneath the shade of a young neem tree, sleeping on the ground side by side, their hands clasped together.
Losing the village midwife to the tragedy was a great blow to the village, for she was a recognized herbalist. The two English women knew little about the local cures found in the jungle plants surrounding the land, but luckily, Ashwini had some native knowledge. Ever-aware of the tiger still on the prowl somewhere nearby, Ashwini chose to walk the edge of the jungle for her medicinal supplies; with Georgiana and Elizabeth to help, two large baskets of aloe, teak bark and wild turmeric were collected. Elizabeth thanked the lord above for the calming presence of the alyah. Ashwini's rationality and organization admidst the utter bedlam of the household and village was to her credit. Without Ashwini, it was likely that this horrible situation would be so much worse.
The women progressed back up the tree line toward what was left of the house. In the distance, they could see a line of horses and men walking toward the plantation. The hunting party had returned, at last; the women could make out the form of an enormous cat stretched across a pole carried by two servants. They could also spot the riderless horse trailing at the end of the line.
With only a momentary hesitation, Georgie and Elizabeth, hauling a basket between them, ran as best they could across the last field to greet the men. Breathing as if their lungs would burst, the two young ladies unceremoniously dumped the basket in a corner of the makeshift hospital now assembled in the courtyard.
Elizabeth was unmindful of her appearance – still in a simple day dress, but with no corset, and bloodstains from Caroline's labor upon her skirt. She'd knotted her hair in the course of the evening, and now curls and whisps had gathered around her face and down her neck. Georgiana appeared just as disheveled, with her face dirtied and streaked with tears, her eyes red-rimmed. Nothing mattered but seeing the men – seeing Darcy, and Fitzwilliam, and Gardiner – all of them – safely returned.
Darcy spotted them coming toward the hunting party first. He rode his horse beyond the leader, and dismounted while the animal was still moving beneath him. In a few short strides, he was at their sides, enveloping Georgiana in a smothering embrace, while raising his distraught gaze over her head to see Elizabeth sobbing quietly.
"William, William," Georgie cried. "It is horrible – all of it is horrible news. Oh, my brother, how shall we go on?" Elizabeth stood rooted to the spot, not willing to leave Darcy and his sister, only wanting to throw herself in his arms and weep for it all – Caroline, and her motherless baby – but she distracted herself by busily scanning the line of hunters. Some sported lacerations, she guessed from tree limbs that fell in the jungle during the earthquake. She spotted her uncle and the captain, who was stoically surveying the damaged house. But Elizabeth could not see – where was Col. Fitzwilliam?
"Hush, hush, Georgie, we are here now – all will be well!" He glanced again at Elizabeth, and noted with an imperceptible gasp the bloodstains on her skirt, and sensed her building panic. "But you – you and Miss Elizabeth are well, are you not? You are not hurt?"
"Oh, William!" Georgiana broke into fresh sobs. "Caroline…Caroline…Elizabeth, I cannot speak of it – it is too horrible!"
Darcy pulled away from the hysterical Georgie and looked back and forth between the two women. In a moment, he came to the truth. "Ah, god. God, no. She is…is she gone, then?" The enormity of it all rolled into his awareness like the tide. Caroline – dead. She followed him to India to bring him back. She died for him in the end. And the baby, their baby, all was lost.
As if she were reading his mind, Elizabeth whispered, "The baby lives, Mr. Darcy. A baby girl. She is in the courtyard with her nurse, if you wish to see her."
Darcy's face shimmered with emotion – surprise, then regret, then sadness, but then a small, brief smile. "A baby girl. Praise god. Praise be."
A servant rushed to Darcy's side suddenly. "Master Darcy, the colonel is awake. He is calling out."
With a cry, Georgiana gripped her brother's arms. "Colonel Fitzwilliam? Robert is hurt?"
Darcy swallowed and nodded, his eyes swimming with tears. "He took a shot at the animal just as the earth shook. The shot was not clean, and the tiger was wounded, panicked. He pounced on Robert. I was able to finish him with my pistol. Please – I must go to him now."
"We will go with, William," insisted Georgiana, pulling Elizabeth by the arm.
The three of them approached the stretcher bearing Col. Fitzwilliam. A ragtag collection of cloths were wrapped around his left thigh and his head. The gashes left by the tiger seemed massive, as the bandages were soaked through with the man's blood. "My girl…my girl…where is she?"
Darcy looked down, his face filled with conflict. "He has lost a great deal of blood, and he has been given opium to ease the pain. He has called out for this girl – I do not know who he could mean…" He surreptitiously glanced in Elizabeth's direction, for some indication that it might be her. Instead, his attention was drawn to the porcelain face of his sister, pale and frozen in fear. Georgiana gasped once, twice, and then lay back her head and groaned. Her thin arms stretched forward to embrace the injured man.
"Robert, you cannot die! Robert, I am here – listen to me! It will all be well now, you will see. Only stay! Stay here, with me!" Georgiana leaned forward to kiss his face and neck, and she stroked his arms and cheek. "I love you Robert…do not leave me!"
"Georgie, I've come home to you. I said I would. I am here. I will be with you always…I love you." His unfocused eyes suddenly moved with purpose, and spotted Georgie's smiling face above him. "I will not leave you ever again. I promise." And he sighed contentedly, and she continued stroking his hair and face and murmuring her love for him.
Elizabeth and Darcy were silent and filled with shock. How is it that Georgiana and Robert – was it all this time that they were so in love? And no one knew about it? Elizabeth felt laughter gathering in the base of her throat. She wanted to laugh for her two friends, to have found one another in this cold world, and to have found the strength to declare their love despite the obstacles. Darcy was in wonder at his own blindness. He had thought all along that his cousin was courting Elizabeth – but it was his own sister instead the man had desired.
The thought of any man desiring his sister was enough to rouse Darcy out of his contemplative mood. "Georgiana: we must move him into the house – what is left of the house. He is severely wounded and needs attention." Hearing her brother's words, Georgiana disengaged herself from Robert, and rose up to walk alongside the stretcher to the interior of the house. She would not leave his side, not once in the coming days, while his wounds were cleaned and treated and mending.