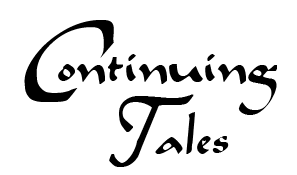 Suddenly, there was a loud thump on the roof, followed by muffled voices. There was a crash in the kitchen. Nathaneal dropped his flowers on the ground and ran into the kitchen. If she needed someone to save her, who better than him?
Nathan rushed into the kitchen and leapt over some dishes that had fallen off of the counter and onto the floor. That was what had made the crashing noise! As he dashed around the counter in the middle of the kitchen, he heard a soft groan. Dashing around the corner, Nathan skidded to a stop right before he crashed into...
"ADRIEN?" Nathan shrieked. Adrien had been kidnapped and now Nathaneal found him at Marinette's house! Adrien looked panicked. He opened his mouth to speak, but all of the sudden the loud voices from the roof became more apparent.
"Got...to...get...out...of...here..." Adrien panted. Nathan finally realized just how bad Adrien looked. He was white as a sheet, and he looked like he could barely hold himself upright. Despite never having liked Adrien (only because everyone knew Marinette was crushing on him and that made Nathan jealous) Nathaneal slid an arm underneath Adrien and let the blonde lean his weight on him.
The two boys limped to the front stairs and out the door quickly, heading for the park. Adrien was trying to hide his head from everyone who passed by. Nathan was a little confused (and very suspicious) as to why Adrien had disappeared, was now being pursued by somebody, and still did not want to be noticed by people who could help him.
Once they got into the park, Nathan took Adrien to an empty patch of trees and set the blonde down so he could lean against one of them. Adrien gave Nathan a small smile. "Thank...you.." he panted. "I...I can...explain..."
In truth, Adrien knew he honestly couldn't. There was no way he was going to tell a random classmate what the real story was. He had to come up with a believable lie. And fast. Nathan looked down at Adrien nervously. Then a thought occurred to him.
"Save your explanation! Marinette could get hurt!" he blurted out before turning to leave. Adrien looked panicked.
"No... don't..." he called after Nathaneal. "You could get...really...hurt!"
Nathaneal hesitated for a moment. He could get hurt... He preferred to stay in the shadows and work diligently. He wasn't the brave type... He didn't enjoy people that much. That's why he hid behind his wall of red hair and lost himself in his art. But Marinette could get hurt!
Taking a deep breath, he knew he had a choice to make. He had three options. He could walk away from this whole thing and stay completely safe, maybe go home and finish a painting he had been working on. He could stay here with Adrien and hear him out (although Nathan suspected a LOT of foul play going on). Or, he could go back and risk his safety to possibly rescue Marinette (or at least figure out where she was).
After a few seconds of nervous consideration, Nathaneal made his choice. He pushed his hair out of his eyes and took off, heading back towards the Dupain-Cheng bakery. He heard Adrien calling after him, but he ignored it. Feet pounding, he reached bakery in seconds... and found Ladybug and a strange looking person standing in Marinette's bakery, eating cookies and flicking through their cell phones.
All the sudden, there were two flashes of light that made Nathaneal squeeze his eye shut. When he opened them and peeked back around the corner, his jaw dropped and it took everything he had in him not to cry out from shock. He did not, however, manage to stifle the gasp that escaped his lips.
Marinette and Alya whirled around, panic on their faces.
"Uh oh," Alya said, voicing the first thought that came to her mind. Marinette very much agreed.
############################################################################################################################################################
"Wayzz, shell on!" Nino called. His transformation flashed before his eyes. When he opened them, he was wearing a skin tight, green suit. He had a large green shell made out of some kind of magical material on his back. To his delight, he discovered that he could pull the shell off of his back and use it as a shield.
He only had a moment to study his suit, because a larger and creepier version of what he knew to be Chat Noir came bounding out the door on all fours, claws tearing at the concrete. Nino panicked, freezing on the spot.
"Run child!" Wayzz gently reminded him, also slightly panicking. The fact that the kwami was speaking to him inside of his head startled Nino enough to bring him out of his frozen stupor.
"I can't outrun that!" Nino protested out loud as he began to run.
"Oh yes you can," Wayzz said, the smirk and enjoyment clear in his voice.
Suddenly, as Nino ran, he felt his feet move faster and faster, until everything raced past him and became blurry. The wind stung his cheeks, and he was surprised he could even see (until he realized that his mask had some sort of built in wind shield.
"HOW DO I STOP?!" he panicked. He could no longer see where he was going. His feet were pumping like pistons and everything was blurry as he dashed across rooftops with ridiculous speed.
"Picture where you want to stop," Wayzz offered. "When you get there, you'll know. Just stop running!"
Nino desperately pictured the Dupain-Cheng bakery. His feet shifted almost instantly. It was like something else took control of him, but he was most definitely in control. The feeling was so weird. Suddenly, something clicked in his brain. He took in a deep breath and dug his heels in.
At first, he thought he was going to trip and go flying on his face, like when you're roller skating or skate boarding too quickly and you stop short. But to his surprise, he skidded to a halt and the stumbled several feet, crashing into the glass outside of the bakery. Thankfully, it was very thick and didn't break.
He heard s muffled shriek and a voice say 'What on earth was THAT?" It sounded surprisingly like Alya's voice. Nino picked himself up off of the pavement, wincing slightly.
"Okay, stopping will take a little practice," Wayzz said cheerfully in his head.
"You think?" Nino groaned.
############################################################################################################################################################
Adrien watched Nathaneal run away, annoyance crossing his features. He didn't know who was on Marinette's roof, but he was sure it couldn't mean anything good. What if Hawkmoth had figured out her secret identity? Nathan could get seriously hurt.
It frustrated Adrien that he couldn't just jump up and go after the red head. It frustrated him that he couldn't stop Nathaneal and go figure out who the mysterious people were. It frustrated him that he couldn't be at his lady's side to help her through this. All in all, Adrien was very frustrated.
He sighed, leaning his head against the tree. He could feel the rough bark against his cheek. There weren't many people around. The kids were all still in school, so the only people in the park were a few free adults that casually chatted while sitting on the benches. Adrien let out a sigh.
What if Nathaneal didn't come back? What if something happened to him? Then Adrien would have another person on his conscience, and he would have to find somewhere to go. Could he even get back to Alya's house at this point?
He decided he needed to at least make an effort. Maybe he should go back to the bakery. At least he could see of Nathan was coming back or not. Deciding upon doing that, Adrien pushed his feet underneath him and heaved himself up. The urge to throw up was overwhelming, and his vision was so blurry he could barely see, but he limped his way along the line of trees.
Eventually, he had to step out from behind the hiding place that the greenery gave him. He carefully glanced back and forth. He had exited the opposite end of the park from where he came in, and now he was standing in front of his school. His school. His heart ached as he remembered he had been sitting in his classroom slaving away only last week.
Thankfully, school was in. So Adrien made began to make his way around the park, thinking about how this was easier then he thought it would be.
Of course, his bad luck immediately decided it could not let him get away with that thought. Right as he was rounding the corner to go to the bakery, a very familiar, very annoying voice rang through the air.
"ADRIKINS! WHERE HAVE YOU BEEN?!" Chloe nearly tackled him as she flung her arms around him, squeezing his stomach. He yelped and pulled away on instinct. Chloe released him, sobbing heavily. Her mascara was streaked down her face.
"Chloe..." Adrien gasped, he took a few steps backwards. His world began to spin again and he nearly tripped.
"YOU COULD HAVE GOTTEN KILLED! WHAT ON EARTH WERE YOU DOING?" Chloe screamed. Adrien pulled his white jacket over his face as people walking by turned to stare. "Let me call my daddy, he'll take care of everything! When I find out who did this so help me-"
"Chloe..." Adrien pleaded. "Please, stop! I can explain!" Again, it was a lie. There was no way he was going to explain any of this to Chloe. They may have been best friends when they were kids, and she might still have been worried to death about him, but he knew Chloe. She was cold and heartless. She used to be nice, but she turned into a monster, constantly preying on people. Making sure that everyone else's life was absolute hell.
So Adrien didn't regret reaching out and slapping the dialing cell phone out of her hands. She shrieked in annoyance. "MY PHONE! WHY WOULD YOU DO THAT? THAT WAS THE NEWEST MODEL ON THE MARKET!" Yep, there was the Chloe he knew and loathed.
"I'm sorry Chloe! I can't let you call your father!" his voice was a little weak. As Chat Noir, he had no problem putting Chloe in her place. But as Adrien... Well, that was a whole different story.
Chloe glared at him, her messed up makeup made her look a little crazy. The fact that she was openly growling didn't help the image.
"Please Chloe! I'll tell you everything! I promise!" Adrien begged.
Chloe looked like she was considering it. Then her face lit up. "Fine, but ONLY if when you go back to your father, you start dating me!"
"What? But I can't! Mar-" he stopped short as Chloe dived for her cell phone and dangled her finger over the green button.
"It's your choice!" she laughed. Adrien knew he didn't have the strength or speed to go after her at this point. But he knew he didn't need it. Why was Chloe like this? Five years ago, she would have understood! Five years ago, she would have helped him hide and she would have listened to him. Five years ago, he would have told her everything.
But now? Chloe was a nasty little deceiving witch, and he was sick and tired of it! "Why do you have to be like this Chloe?" he snapped. "You think you can blackmail people into doing whatever you want! And for some sick reason, you think you deserve whatever you want! You can hurt people and ruin their dreams and make them feel bad about themselves if it benefits you!"
Chloe's finger pressed the green button as she stood up, shaking slightly but holding the phone to her ear nonetheless. Adrien continued. "You're not some little princess that can sit up on a throne and destroy everything other people have worked for! You can't just make your best friend your slave! You don't deserve anything more than other people!"
"Shut up Adrien! What would you know anyway? You defend all of those stupid peasants! Like MariTrash! What's so amazing about her? What's there to be nice to? People like her are there to adore people like us! Because they're stupid and gullible and we deserve more than they do and-"
"YOU SHUT UP, CHLOE! You never used to be like this! You used to be kind and compassionate! You used to actually care about others! Now, you go around actively hurting people! YOU ARE CREATING AKUMAS THAT DESTROY YOUR CITY! You may think Hawkmoth was the supervillian behind all of that, but the only villain I see here is you!"
He jabbed a finger in her direction. "You deserve to be locked up, Chloe. There are so many charges I could place against you! False accusation, interference with the law, bribery, threatening, I COULD LITERALLY GO ON FOR HOURS! Also," his eyes narrowed dangerously. "Leave. Marinette. Alone."
Chloe was shaking. She actually dropped her cell phone right as her father answered. "Chloe darling? Chloe? Chloe, what's wrong sweetheart?" Adrien reached down and hung up the call.
"Adri-" Chloe began to say something, but Adrien cut her off.
"Chloe, why do you admire Ladybug?" he asked suddenly.
"I... what?"
"Why do you admire Ladybug?"
"I don't know, because she's cool! She's always saving the day and putting other people before herself! She's kind to everyone, and she tries to help everybody she can.. and... and..." Chloe's eyes began to well up with tears again. "She's a hero... What else is there to it?"
Adrien put a hand on Chloe's shoulder. "Then try to be a hero, Chloe. You could be just like Ladybug. You could have friends, real friends! Not people who follow you around and do your homework! You can be just like Ladybug, Chloe! You just have to try!"
"I can't..." she whispered.
"You can," Adrien replied firmly. "The choice is yours Chloe. It's always been yours. Other people and what they do don't ever change the fact that it is your choice." Adrien picked his words carefully, knowing that coming right out and mentioning Chloe's mother would set her off again.
"Oh, what do you know?" Chloe sobbed. She brushed Adrien's hand off of her shoulder and took off running.