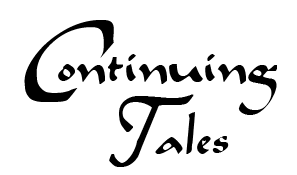 The night was long and unforgiving. Marinette was restless, unable to sleep. So many thoughts pounded in her brain, swirling around and around. She wasn't sure what to do. When the first rays of sun shone through her window, she was positive that she had gotten maybe two hours of sleep at most.
"Marinette! Marinette!" she heard Alya's excited voice call as footsteps approached her bedroom. The trap door slid open and Alya's head popped up. "Your parents sent me to wake you up. And you won't BELIEVE WHAT HAPPENED LAST NIGHT!"
Marinette groaned and pulled herself off of her bed. "What happened?" she asked while rubbing her eyes. Alya eyes her friend suspiciously.
"Mari, are you okay? Did you sleep in your clothes? You look really tired." Alya planted her hands on her hips firmly. Marinette resisted the urge to groan. Alya could be such a mother hen sometimes.
"I'm fine Alya. I stayed up late working on a project again," she lied, knowing that it was perfectly believable. "Anyway, what was so exciting you just HAD to rush over here and wake me up to tell me?"
"Omigosh, so I was at the Agreste mansion, and I was hoping that Ladybug would show up like I told you, so then she did, but she pushed away all of the news people," Alya waved her hands around happily to accent her story, "And then she came right up to ME! And she spoke to the Ladyblog viewers right through MY PHONE!" And then Alya squealed really loudly.
"Wow Alya, that's awesome!" Marinette congratulated her friend, while clapping her hands over her ears. "She really came right up to you?"
"YEEEEESSS! IT WAS THE BEST MOMENT OF MY-" suddenly Alya stopped abruptly and squinted her eyes. Marinette followed her gaze to the desk and gulped. She had left the notes from Chat on the desk last night.
"Uh, so Alya, what was it like seeing your hero so close? I bet it was super exciting!" Marinette babbled as she threw herself at the desk, swiping the notes smoothly off of it and hiding them behind her back.
"What are those?" Alya asked.
"Oh, just some designs I've been working on," Marinette chuckled nervously. Alya wasn't buying it.
"Can I see them?" she asked eagerly. Marinette panicked.
"Um, no. Because I-uh, want them to be….a surprise?" she finished weakly.
"Come on girl, let me see!" Alya insisted. She reached for the pieces of paper.
"No!" Marinette squealed as she jumped backwards. Unfortunately, she tripped over her math book. She let out a shriek as she fell backwards, flailing her arms wildly. The notes went flying into the air. She landed on the ground hard.
"What the heck?" Alya asked, shocked as she snatched up the ransom note. Her eyes narrowed as she read it and then examined the red paw print. "Where did you get this? Is this a ransom note for Adrien? From Chat Noir? WHAT THE ACTUAL HECK MARINETTE?"
"I can explain!" Marinette said, scrambling to her feet and stuffing the other note in her pocket. If Alya found the friendly note from Chat, she would find out that Marinette was Ladybug for sure.
"YOU HAD BETTER!" Alya fumed. "THIS IS BEYOND THE POINT OF CREEPY STALKING! ADRIEN WAS KIDNAPPED AND THIS IS A FREAKING RANSOM NOTE FROM CHAT NOIR!"
"I didn't mean to find it!" she said quickly. "I was walking and then I spotted it on the ground…and it had Ladybug's name on it so I picked it up because I figured that maybe you could use your Ladyblog to find Ladybug and give it to her!" Marinette blurted out wildly, praying desperately that Alya would buy it.
"Then why didn't you want to show it to me when I first came over?" Alya asked, her eyes still narrowed with an 'I will not stop until I find out what's going on' look on her face.
"I, uh, I don't…" Marinette trailed off. Alya looked like she was about to say something, but then she changed her mind.
"We need to take this to the police!" Alya said. Marinette was shocked. That was the last thing she was expecting Alya to say. She thought that her friend would be determined to give it to Ladybug personally.
"What?"
"We need to take this to the police! This is HUGE Marinette! Whatever happened, it has to do with Chat Noir. This is clearly the reason that Chat wasn't with Ladybug in that last akuma battle! Omigosh, WAIT TILL MY FANS HEAR THIS! But why would Chat kidnap Adrien? It makes absolutely NO SENSE!"
"I don't know, why are you asking me? How could I possibly know?" Marinette babbled nervously. "I still don't see why we are going to the police instead of Ladybug."
"Because, if we go to Ladybug she'll take the note and then disappear, and then I'll have NO scoop and the citizens of Paris will have NO idea what's going on!" Alya said.
"That's true," Marinette thought. "Dangit Alya, why do you have to be so determined? That's what needsto happen!"
"So my idea is that we go to the police station and get them to analyze this! Besides, I really don't know how to say this, but," Alya gulped nervously, "I don't think this is red ink, Marinette."
"I didn't either," Marinette muttered. She glanced at the clock. "Alya, school starts in ten minutes! I have to get ready!" she shrieked.
"I'll go downstairs and let you get ready, hurry!" Alya said and then she went downstairs, leaving a panicked and flustered Marinette behind.
"Tikki what am I gonna do?" she freaked out as she grabbed her school books and unfinished homework and stuffed them into her bag. Tikki flew out from under the bed.
"I don't know Marinette! At least Alya doesn't know who you are!" she said, trying to reassure the girl.
"Okay, plan. I need a plan," Marinette muttered. "I know, sometime today in school, I'll have to steal the note from Alya! Then she'll think she lost it so we can't take it to the police and then Ladybug shows up and Alya can tell her what was on it!"
"Do you really think that will work?" Tikki asked.
"It's got to," Marinette sighed.
############################################################################################################################################################
Marinette and Alya managed to get into class just before the bell rang (courtesy of Tom, who gave them a ride). They both resisted the urge to whisper, mostly because Alya was lost in the world of theories and plans and was furiously scribbling down her thoughts, and Marinette was terrified that if she said any more on the topic her secret identity would be revealed to the person who was second most obsessed with figuring out what it was (Hawkmoth was the first).
Plus, Marinette kept a constant watch on Alya, hoping to find a moment when her friend was really distracted so that she could slip the note out of her bag. But Alya kept a hawk eye view on her bag. She even took out the note sometimes stealthily and re-read it, just to see if some new idea would come to her.
Marinette sat through three agonizing class periods of this. When they broke for lunch, Alya babbled about her theories the entire time, and kept her bag clutched tightly to her side. Marinette mostly nodded and said, 'Oh', 'Yeah', and 'Mm hm' in the right places. Alya didn't notice, she was so caught up in her investigation.
"And then Adrien kissed you and you two got married and lived happily ever after!" Marinette was suddenly aware of what Alya was saying. She looked up.
"What?" she asked, sounding confused.
"Sorry, I said that just to get your attention. You totally zoned out on me!" Alya explained, far too cheerfully. "Oh look, there's Nino! He looks really upset. Over here Nino!"
Marinette watched the dejected looking DJ walk over to them and smile slightly. "Hi Marinette, hi Alya. I guess you guys heard," he sighed.
"Yeah, we did. But don't worry! Marinette and I are gonna get him back! You won't believe what Marinette-"
"DESIGNED LAST NIGHT!" Marinette cut Alya off. Alya turned and mouthed, "We can tell him." Marinette shook her head and turned back to Nino.
"That's cool, I guess," Nino shrugged. "But someone's got my best bud, and when I find out who they're gonna be in a world of pain!"
"Um, could we maybe avoid negative emotions as much as possible?" Marinette asked nicely. If there was one thing she couldn't deal with right now, it was an akuma attack.
"Ha, tell that to Chloe. She's been fake crying all morning and now she's marching around making everyone else miserable," Nino informed them, before putting his headphones on and delving into the world of rock'n'roll. Marinette ground her teeth together. That girl...
The school bell rang, signaling the end of lunch. And Marinette STILL hadn't retrieved the note from Alya. The girls and Nino went to their class. Marinette started to consider her options. She had memorized what the note said, partly because it seemed permanently etched in her mind and partly because Alya kept pulling it out and waving it in her face.
"If you want to see him alive again, come to the abandoned apartment complex over near the South side of the Louvre at 6:00 tonight. Come alone. Bring any police or help of any kind whatsoever and he will meet a rather un-fur-tunate end."
############################################################################################################################################################
After school was over, Marinette and Alya said goodbye to Nino, slid past the still sobbing Chloe, and dashed out of the school building. Marinette had failed to snatch the note from Alya. There was no way that she could just take it from her friend and run. That would be too obvious, Alya would follow her, and she had already copied down what the note said. So it looked like she had no choice but to go to the police department.
Besides, Marinette starting thinking that maybe it would be a good idea to check and see if the blood on the note did indeed belong to Adrien Agreste, Or if it was blood at all. Two amateur teens could never be certain. Then she would figure out her next move.
Marinette gulped as she walked into the police department. Alya strode confidently inside, whipping out her phone as she walked. Marinette was relived to see that she put it on 'record' instead of blogging live. That meant that Marinette could convince her to cut parts out of the video when she edited it if necessary.
"Yes, excuse me," Alya said to the male receptionist, who was in uniform and drinking coffee. "My name is Alya and this is my best friend, Marinette."
"Do you have an emergency?" the officer asked, giving them a look that clearly showed that he was bothered by annoying teens all the time.
"No, we actually have something that might really help with the investigation on the kidnapping of Adrien Agreste," Alya stated, undeterred. The officer perked up slightly. Alya reached into her bag and pulled out the note. Marinette clenched her teeth as she slid it across the desk. "Tell him what happened, Marinette."
"Well, um, I was walking home from school and I saw this envelope on the ground. So I kinda, picked it up. Um, it had Ladybug's name on it and so I opened it because I'm a huge fan, and then I read this and I figured I should give it to you," she finished, wincing at how vague and dumb that sounded.
The officer read the note and then he glanced at the paw print and immediately looked startled. "Is that...blood?" he muttered to himself.
"That's what we thought," Alya confirmed. "We wanted to know if it was possible to do a blood test and see if it's Adrien's blood." The officer looked up at Alya.
"Oh wait a second, you're that girl that runs the Ladyblog," he said. Alya nodded. "Okay, well would you mind helping me out? The police force doesn't really have a way to contact Ladybug, so would you mind posting something on her blog asking her to come see us?"
"No problem!" Alya said cheerfully. "Adrien is our classmate and we want him to come back safely!"
"Yeah," Marinette added lamely.
"Here, give me your numbers and I'll let you know if we get an update that I can share with you," the policeman offered. Alya eagerly scribbled down her cell phone number.
"Thanks so much! We'll be back!" she called over her shoulder as she and Marinette walked to the door.
Suddenly, Alya's phone went off. She pulled it out of her pocket, glanced at the screen, and cursed. "What a time for my mother to ask me to babysit!" she exclaimed angrily. "I'll call you as soon as the police dude tells me anything." She headed off for the nearest Metro.
Marinette collapsed onto a bench as soon as her friend disappeared around the corner and put her hands in her face. "What do I do, Tikki?" she moaned. "I can't be Ladybug and Marinette at the same time! And I just gave away our only clue! Well, Alya did."
"I don't know Marinette, I really don't," Tikki said from the purse. There were no people on the street, but she stayed low in case someone came around the corner. "This entire thing is a confusing mess. I still think that Chat has nothing to do with this, even though the evidence is a little...overwhelming."
"I don't know what to think!" Marinette cried. "I don't know who to be anymore! I'm acting like Ladybug, I'm acting like Marinette, but with my temper and my shyness and my suspicious side and ARGH I JUST CAN'T THINK RIGHT!" she finished.
"We'll figure this out Marinette. The real question right now is, is Ladybug going to that warehouse on the South side of the Louvre at 6:00 tonight?"
"I don't know Tikki. I just don't know," Marinette said softly. She stood up and headed for home.