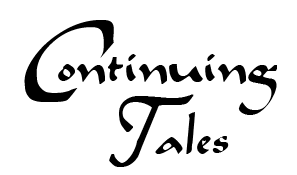 When Marinette came home, she greeted her parents, grabbed some food, and headed upstairs. After flinging her book bag against the wall, where it made a satisfying whump, she collapsed onto her bed and finally let the tears flow.
She wasn't cut out for this. She shouldn't have fooled herself into thinking that she could have ever been a superhero. And she was all alone. She couldn't talk to her parents. They couldn't find out she was Ladybug. It hurt that she couldn't reveal herself to them, but it was for their own safety.
Alya, her best friend, and also Ladybug's greatest admirer, could never know her identity either. It was far too risky. She loved Alya and she knew her friend would probably keep the secret, but Marinette couldn't be sure. Alya was a natural journalist. And if there was one thing that Marinette had learned in the past few days, it was that people were capable of doing things that no one would ever expect from them.
There was no one else at school that she was close to. Nino was a good friend, but she didn't know him nearly well enough to share something like the fact that she was freaking Ladybug. And Adrien... Goodness, she couldn't even utter a coherent sentence around the boy. But Adrien was gone... And Chat Noir...
Marinette cried even harder as she thought about Chat Noir. She had been so stupid. Now that she was emotionally drained, she realized just how idiotic she had been to let her temper go off like that... all those horrible things she had said.
She had just needed time to cool off. Then maybe she could have gone and found Chat and they could have talked it out. And they could've been back racing around on the rooftops, fighting akumas and saving Paris. But now she had a new reason to hate the leather clad boy.
He had kidnapped Adrien. No, forget about Adrien. That wasn't even the most important part. He had kidnapped a civilian to get to her. Sure, she had been mad that night too. She had wanted to punch that smirky little grin right off of his face. But to go so far as to involve an innocent civilian out of jealousy...
It was disgusting and pathetic. She had always believed in the good of Chat Noir's personality, despite having not known him very well. She had figured that anyone risking his neck every day to save his city had to be a good person, right?
It was then that Marinette realized how little she knew about her former partner. She knew that he was a flirt, and she knew that he was always willing to throw himself into danger and take hits for her. That didn't mean that he was in love with her. In fact, it most likely meant that he was a player, and very reckless and carefree. The fact that he had flirted with her when they had worked together with the Evillustrater showed that he clearly had more girls than just her on his mind. What if he was only in it for the glory?
And he didn't just kidnap Adrien, he hurt Adrien. Badly. Well, they didn't technically know that, but she just had a feeling. One of her little lucky feelings. Her gut was trying to tell her something, but the message was so jumbled that she couldn't figure out what it was.
Suddenly, her phone buzzed. Tikki looked up from where she had been sitting sadly in the corner. Marinette wiped her eyes dry enough that she could see the screen without her vision being blurry.
Alya: The police dude texted me back! Here, I copied and pasted exactly what he said:
A blood test using samples from past doctor visits led the forensics team to confirm that the blood on the ransom note was in fact the blood of the teenage model kidnapped yesterday, Adrien Agreste. That's all they would tell me, but I assure you a serious investigation is under way.
-Officer Dave
Marinette: OMG POOR ADRIEN!
Alya: IKR! How are you holding up? This must be very hard for you. I really hope the police can get Adrien back. I'm really worried.
Marinette: I'm okay. I just want all of this to be over.
Alya: Stay strong girl! I'm sure Ladybug will fix everything! ;)
Marinette: No she won't, because I'm Ladybug and I'm so confused right now and I can't talk to anyone about it, even you! And I feel like I'm about to explode and I don't know what to do...And I can't stand this secret any longer!
Marinette sniffled and wiped her nose with her sleeve as she deleted her last text before sending it to Alya. Suddenly, her trapdoor opened and her parents heads popped up.
"Marinette honey, are you okay?" Sabine asked, reaching out to hug her daughter. Marinette embraced her mother tightly as she sobbed.
"Oh Marinette, what's wrong?" Tom asked. "Is it something we did? If its about the curfew-"
"Oh Papa, no that's not it at all," Marinette said, blowing her nose. She couldn't believe her parents would blame themselves for her breakdown. Everything they had done was for her own safety and well being! "I'm just...really confused and lonely right now."
"You know you can talk to us about anything, sweetheart. That's what we're here for. We love you," Sabine comforted. It only sent Marinette into another round of tears.
"I can't talk to you about everything. I have to hide the most important part of my life to the two people who love me the most." Marinette thought.
"Is it because of Adrien's kidnapping? Poor boy. I hope they aren't hurting him. And no ransom note or anything," Tom mused, glancing around at the pictures decorating Marinette's room.
"But they are hurting him Papa, and there was a note. Not for Mr. Agreste, but for me. From Chat Noir. And by the way, I'm Ladybug."
"I think that's part of it, I'm just so emotionally exhausted. I had a fight with a friend from school. It ended badly," Marinette confessed out loud. She could tell half the truth, right?
"Oh, I'm sorry sweetheart. Middle school is the worst," Sabine sighed. She put her hand on her daughter's forehead. "Marinette, you're burning up! You must have a fever!"
Marinette groaned softly in response. Her father scooped her up in his strong arms and carried her to her bed, where he set her down and pulled up her covers. Both of her parents hovered over her.
"Would you like something to eat, honey? Perhaps a croissant, or maybe a cream pastry? We ran out but I can make more and-" Sabine cut Tom off.
"Tom, I'll make her some soup. Pastries are hardly the best thing to eat when you're sick." She turned to Marinette. "I'll make some tea and soup and bring it up to your room. In the meantime, try to get some rest."
Both of her parents kissed her on the forehead before they headed back downstairs, shutting the light off. Tikki flew over. "Marinette, you look terrible!" she commented.
"Thanks a lot," Marinette mumbled, shifting into a more comfortable position. "What time is it?"
"I didn't mean it like that," Tikki insisted. "And its 4:30pm."
"Okay, I do feel really bad and really tired. I'll be fine after a nap. Wake me up at 5:30pm and we'll have plenty of time to get to the South side of the Louvre." And then Marinette flipped over and began to snore softly. Tikki giggled and flew under the bed, snuggling down for her own nap. She would have to be fully rested in order for Ladybug to be at her best that night.
############################################################################################################################################################
Tikki opened her little eyes and blinked confusedly. She had been asleep. Then why was there light shining in the room? Had Marinette stayed up late again working on designs and fallen asleep with the lamp on?
Yawning, the little red spotted kwami flew out from under the bed. She glanced at the alarm clock on Marinette's bed side table. 6:30pm blinked across the screen in red letters. Tikki panicked and screeched loudly as she yanked on Marinette's pigtails.
"Go away, Tikki. Five more minutes," Marinette mumbled sleepily.
"Marinette, you're late for the meeting with Chat Noir on the ransom note!" Tikki squealed. Marinette's eyes flew open. She scrambled to get out of bed, resulting on her falling on her face. God, she felt worse than she ever had before the nap. In addition to the fever, she felt queasy and even slightly dizzy.
"Are you sure you want to do this?" Tikki asked, knowing what the answer would be.
"I have to. Tikki, spots on!" Marinette groaned. The little kwami was sucked into her earrings. After Marinette had transformed, she opened the windows and took off into the night sky.
Ladybug stumbled across the rooftops as fast as she could, pushing herself to the physical limit. She though about what Chat Noir might do. Demand that she came with him in exchange for Adrien? She'd do it without a second thought. But what if he asked her to reveal her identity? Would she be willing to jeopardize EVERY single person who interacted with her on a daily basis?
She reached the warehouse, panting furiously. There was no one here. Maybe it was a trap?
"Hello?" she called into the darkness. No response. She glanced at her yoyo. It told her that it was 7:03pm. She was an hour late. What if she had missed her chance?
Ladybug pushed the thought into the back of her mind and started to look around, despite how bad she was feeling. She searched every inch of the warehouse and the buildings that surrounded it. Nothing. Absolutely nothing.
She slid down into a sitting position, leaning against a chimney. She couldn't take it anymore. She started to sob. She stayed in that position, crying and shaking with her arms wrapped around her legs and her face in her knees.
############################################################################################################################################################
Chat's ears flicked. He could hear the voices approaching wherever he was. They were talking lowly, but thanks to his excellent animal hearing, he could just barely make out what they were saying.
"It'll be easier if we use the chloroform," one voice said. This one was strictly unfamiliar.
"I need him conscious. He needs to be able to feel the pain if we need to make Ladybug squirm," the other voice said. This was definitely the voice of the man that had kept visiting him.
"Yes, but what if he manages to escape? You told me yourself how many others he managed to escape!" the first voice came again.
"Not he, Trapper, they. He alone is useless. If it was Ladybug, I would use the chloroform. But Chat Noir is nowhere near as powerful. He depends solely on her. Besides, if we did have Ladybug we wouldn't have even had to send a ransom note. That foolish cat would have come crawling on his knees," the second man said, with that spine chilling laugh.
Chat felt a pang of despair run throughout him. They were right. Here he was, weak and useless, ready to be the perfect bait for his lady. He only prayed that the stubbornness he had seen in Ladybug prevented her from forgiving him about their argument. Maybe she wouldn't come.
Deep down, Chat wanted her to come. It would mean that she still cared, if only a little, for the poor stray kitty that thought the world of her. He bit his lip. "I really am worthless," he thought. "I can't do anything right. I'm never good enough for anyone. I bet my father doesn't even miss me."
He didn't even try to stop the tears that spilled over the edge of his mask. What did he care if the mysterious man laughed at him? Mocked him? There was no way Chat Noir could hate himself more than he already did.
"Are you awake, kitty cat?" the unfamiliar voice asked. Chat flinched. "Relax, I just brought you some water," the man said. Chat was confused.
"Why?" he rasped. "Why do you care what happens to me?"
"I just want to hunt wherever I like! My dad and I did it together when I was a kid... and then they put him behind bars for shooting a female moose. And now they'll pay," the man's voice was laced with anger. "THEY WILL PAY! But I first have to fulfill my half of Hawkmoth's bargain."
"Hawkmoth, of course," Chat Nor spat.
"I didn't realize he'd be this mean, my daddy never did like seeing the animals suffer. Always shot 'em quick and clean, right in the head. They never felt no pain. And you're no animal." Chat felt the man's hand on his face, but didn't resist as the Trapper lifted the bottle of water to his lips.
Chat drank furiously, lapping at the water like a real cat. It felt so good on his throat. But the Trapper pulled the bottle back before he was even halfway done with it. "This may hurt," he apologized in advance.
"What may hurt?" Chat panicked. He got his answer soon enough. The Trapper dumped the remainder of the water onto Chat's leg. At first, the water felt soothing. Chat could feel it rinsing the dirt from his wound. But as soon as the downpour ceased and the air was able to get to the wound again, it hurt. A lot.
Chat hissed in pain and recoiled. He could feel the Trapper's gaze on him. He breathed in and out deeply, trying to get his reflexes back under control. He felt the beefy hand of the man on his legs. Then Chat realized that the Trapper was tying him up.
Of course he was. He would have to. Apparently they weren't going to knock him out, though. And Chat was incredibly grateful for the water. He was already so weak and dizzy from dehydration. He knew it wouldn't be long before he started hallucinating.
The Trapper grabbed his wrist, and Chat yelped as that familiar white hot pain shot through his arm. "Sorry," the Trapper whispered before continuing to bind the rope around Chat's wrists, while the blonde boy whimpered in pain. But he left them a little looser than was probably safe. It didn't matter. The poor cat was too weak to move on his own anyway.
Chat sighed in relief as the Trapper finished. The beefy man picked up the limp leather clad boy. He could have carelessly flung him over his shoulder roughly, but instead chose to carry Chat bridal style with a gentleness Chat didn't think was possible for someone so big.
"Where are you taking me?" Chat asked through clenched teeth.
"To your lady," the Trapper stated simply. Chat's heart sank in his chest.